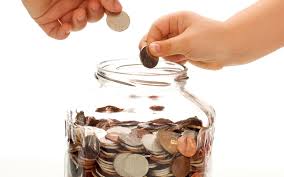 One of the biggest failings of the American school system is its lack of commitment to financial education. A vast majority of students graduate from high school without knowing how to manage money, create a household budget, calculate simple interest, or otherwise demonstrate financial literacy.
Nor do they learn about the importance of saving for retirement, which can leave them severely underprepared for what are supposed to be their "golden years." Instead of living in relative comfort off a nice nest egg, they might have to work well past the age of 65, significantly downsize their lifestyle, or take other drastic measures to make ends meet.
Since you can't count on schools to teach your kids how to save for retirement, you'll have to do it yourself. Here are a few lessons to start with:
Stress the importance of saving money early and often by opening a savings account in your children's name and requiring them to deposit 10-20% of all income (from birthdays, holidays, weekly allowance, etc.) into the account.
For children mature enough to understand the concept, use online interest charts and calculators to demonstrate the profound effect of compound interest.
Give your kids a glimpse of real-world money management by making them privy to some basic household budgets and transactions. The idea here is to show them how to balance daily financial responsibilities and burdens without neglecting things like retirement savings.
Be a good example by living within your means, paying off debt, and making regular contributions to your own retirement fund.
After high school or college graduation, set your children up for a consultation with a trusted financial advisor to establish financial goals, create an investment strategy, and review alternative retirement plans such as self-directed gold IRAs.
Teaching your kids how to save for retirement is just as important a life lesson as teaching them to share, respect their elders, or treat others kindly. Use the above list as a rough guideline, and supplement as required by your own circumstances.
Call American Bullion today at 1-800-326-9598 to learn how easy it is to own gold and secure your financial future. Ask about opening a Gold IRA or making a purchase for direct delivery to your home. Piece of gold, peace of mind.
Although the information in this commentary has been obtained from sources believed to be reliable, American Bullion does not guarantee its accuracy and such information may be incomplete or condensed. The opinions expressed are subject to change without notice. American Bullion will not be liable for any errors or omissions in this information nor for the availability of this information. All content provided on this blog is for informational purposes only and should not be used to make buy or sell decisions for any type of precious metals.