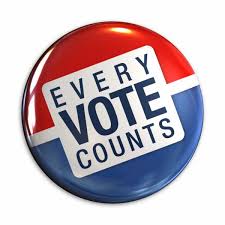 United States presidential elections have the power to move financial markets. It typically starts with the Dow Jones experiencing a noteworthy uptick or downturn in the immediate aftermath of Election Day, and continues throughout the new president's term as his economic, monetary, and foreign policies begin to take shape and subsequently affect taxes, interest rates, investment, tariffs, and trade.
Presidential elections also have a significant impact on gold prices for many of the same reasons. All of the current candidates—Hillary Clinton, Bernie Sanders, Donald Trump, and Ted Cruz—have made known their stance on a variety of economic and foreign policy issues that directly or indirectly influence the demand for gold. This has allowed commodities experts to begin forecasting the most likely scenarios for gold prices given different election outcomes. Here are some of the predictions being made for gold following the 2016 election:
There will be increased government spending in the wake of a Clinton, Sanders, or Trump win to pay for promised programs such as healthcare, education reform, and border security. All of these programs bode well for gold investors since the price of gold tends to rise as the national debt rises.
Candidates Trump and Cruz have both expressed support in favor of placing America on a modified form of the gold standard. This would strengthen the position of investors who already own gold and make gold a more attractive investment for the future as well.
Whoever wins the presidency will have to take aggressive action against countries like China and Japan that are systematically devaluing their own currency in order to prop up exports. The most likely course of action would probably be quantitative easing (i.e. expanding the money supply), which lowers the value of the dollar as well as the opportunity cost of holding gold.
Both Trump and Cruz are in favor of reducing corporate tax rates and capital gains taxes. Such changes could lead to increased demand for industrial gold and a parallel rise in the spot price of gold.
Given these prognostications and the usual uncertainty pervading the world's financial markets, it's no wonder that so many analysts are predicting a positive outlook for gold regardless of who wins the White House in November. Position yourself to take advantage of future gains by opening a gold IRA now or adding more gold to an existing precious metals IRA ahead of Election Day.
Although the information in this commentary has been obtained from sources believed to be reliable, American Bullion does not guarantee its accuracy and such information may be incomplete or condensed. The opinions expressed are subject to change without notice. American Bullion will not be liable for any errors or omissions in this information nor for the availability of this information. All content provided on this blog is for informational purposes only and should not be used to make buy or sell decisions for any type of precious metals.