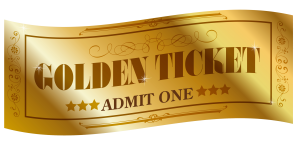 India's unanticipated demonetization of the 500 and 1,000 rupee, in an attempt to halt black market money laundering, caused a sudden and dramatic drop in the demand for gold over the past couple of weeks. As a result, prices have fallen to a nine-month low. Additional discussion from India on a potential ban on gold imports has the market wondering if another drop is possible and even probable. However, the U.S. equity market is peaking and except for certain sectors the market is a bubble with no room to grow. Meanwhile, precious metal prices are low and availability is high.
Now let's factor in a new and critically important part of today's investment equation that has never before been a serious consideration. I'm talking about the fact that varying interpretations of Sharia law, which is based on the Koran and other texts, has deterred 1.6 billion Muslims from owning gold and silver as an investment. Generally speaking, Muslims have only been permitted to invest in stocks, providing the company isn't involved in something deemed unethical, like the alcoholic beverage industry. Up until now, due to a gray area of interpretation, Muslims have only been permitted to own gold and silver in the form of jewelry or for use as a currency. But with a clarification coming soon from the Accounting and Auditing Organization for Islamic Financial Institutions (AAOIFI), which establishes standards for Islamic finance, all of that is about to change and quickly!
The AAOIFI recently got together with the World Gold Council (WGC) and decided to clarify interpretations and "legalize" investments in gold and silver. Details of the final resolution will be released at the World Islamic Banking Conference in Bahrain, on December 6, 2016. This date could become as historically memorable as December 7, because this announcement will suddenly make 1.6 billion Muslims potential gold and silver owners. That's 20% of the world's entire population. And since 2000, the value of gold has risen a minimum of 400% against the most widely used Islamic currencies. Do you think there will be an increase in demand?
The WGC released statistics showing that Islamic finance is growing on average by 16% per year and that a very conservative allocation to gold on the part of this group could increase demand by "hundreds of tons" in just the first few months. Failing to take advantage of today's Black Friday availability and prices could be the biggest mistake investors ever made. Regardless of today's market euphoria, the dollar's apparent strength, and the job-based rhetoric of the President-elect, our economy is in for potentially perilous times. The news media isn't making an issue out of this, but don't let that be your excuse for missing the boat. Precious metal prices could and probably will literally skyrocket. The time to take effective action at discount prices is NOW! It's time to make profit, not excuses. Don't wait for the bandwagon and don't let your legacy be dictated by inaction.
Although the information in this commentary has been obtained from sources believed to be reliable, American Bullion does not guarantee its accuracy and such information may be incomplete or condensed. The opinions expressed are subject to change without notice. American Bullion will not be liable for any errors or omissions in this information nor for the availability of this information. All content provided on this blog is for informational purposes only and should not be used to make buy or sell decisions for any type of precious metals.