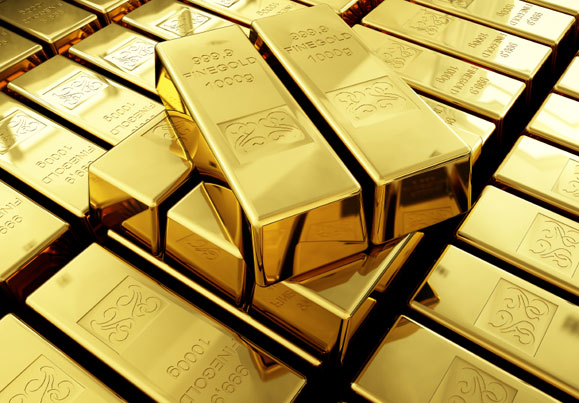 The Gold Report recently conducted an interview with Thomas Schuster, a geologist and mining analyst. In the interview, Schuster says gold is ready for a comeback as global reserves of the metal become more limited. Below we recap his comments regarding the mining industry and how it may affect gold prices.
Can gold rebound?
The Gold Report asked Schuster, "the price of gold sank in October even as the stock market was rebounding. Can gold also rebound?" to which he replied:
"Gold will rebound, it always has and always will. The mining market is almost violently cyclic. Deep lows are followed by spectacular highs. The tough question is when will the gold price rebound happen? There are a lot of nay-saying precious metal bears in the market right now. Many forecasters are predicting that gold will continue to trade within a narrow range—around $1,100–1,225/ounce ($1,100–1,225/oz) over the next few years.
But the fact is, on a global scale, we are not replacing reserves as fast as we're mining them. That simple fact supports only one outcome: higher prices. A recent report on gold production by SNL Metals & Mining observes that when we look at the amount of potential future production from major discoveries made over the last 15 years, we could only replace, at best, 50% of gold produced during that same period. The report also points out that the average time to bring a newly discovered mine into production has been significantly increasing. For mines that went into production between 1985 and 1995, the average wait was eight years from discovery to production. For mines that went into production between 2006 and 2013, the average wait is 18 years." [emphasis added]
Schuster expects gold to rebound due to problems in the gold mining industry. He believes mines are having trouble turning a profit at current prices, and future supply will be limited as mines struggle to produce enough gold. Goldcorp CEO Chuck Jeannes made a similar comment in early September, when he told the Wall Street Journal that miners have reached "peak gold". "Whether it is this year or next year, I don't think we will ever see the gold production reach these levels again. There are just not that many new mines being found and developed," he said.
Cost of production
When asked if the cost of production of precious metals is affecting prices, Schuster answered:
"A recent Bank of Montreal report has estimated that at $1,200/oz gold, nearly 40% of current gold production that BMO follows is not profitable on an all-in cost basis. The bank estimates that on a global basis as much as half of the world's gold production is unprofitable…
Instead of closing operations in difficult markets, mining producers tend to cost-cut in order to improve their bottom lines. They typically mine the higher-grade portions of a resource and lower the amount of sustaining capital that would normally go into operations. They also curtail mine expansion and exploration. If the cost cutting measures are effective, the overall costs come down and profits look good for a little while. This is a quick fix and is not sustainable over the long run."
Schuster echoes what several other analysts have been saying for a while now: gold production at current prices is not sustainable in the long term. For many mines right now, it is costing more money to produce gold than they can sell it for. Eventually, as mines further struggle to turn a profit, this could lead to a shortage of supply and higher prices.
Read the full interview, in which Schuster addresses gold's recent price drop, the Federal Reserve, quantitative easing, and more.
American Bullion is a trusted leader in adding precious metals to your Individual Retirement Account. We specialize in converting your existing IRA or former 401(k) to gold or other precious metals. We also specialize in providing investors with a wide range of physical products delivered safely and securely to their doorstep. For more information, call 1-800-326-9598.