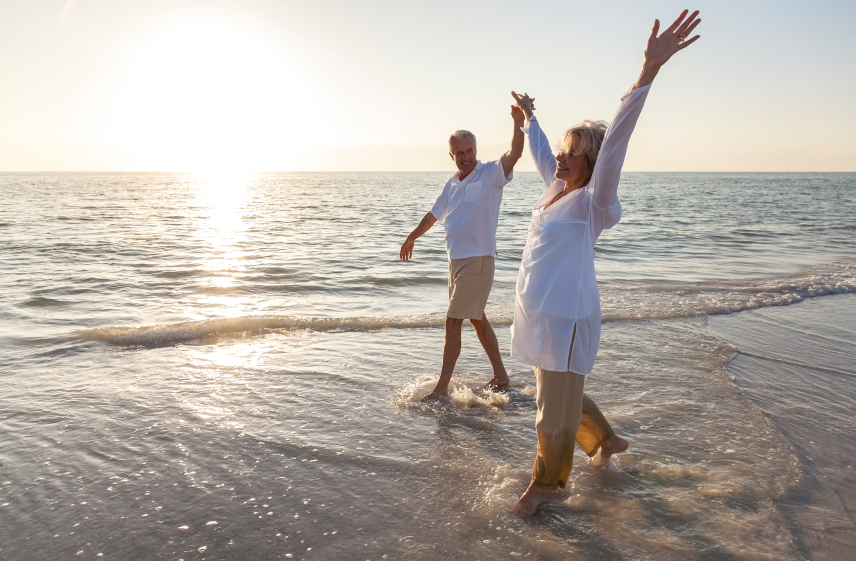 Most people know the importance of preparing and saving for retirement, but how much is enough? Or perhaps more importantly, how much is enough to retire happy? The answer may be different for each individual depending his or her circumstances, needs, and desires, but a survey conducted by financial planner Wes Moss offers some valuable insight.
Moss surveyed 1,350 retirees on net worth, income, assets, and home equity. But rather than trying to find out how much they needed to live, he sought to understand how money correlates to retirees' levels of happiness. He asked them questions about where they shop, what cars they drive, how many vacations they take each year, their family lives, and the activities they pursue, then associated their levels of reported happiness with their financial condition.
He found that "Most people can be happy in retirement with savings of about $500,000. A higher number can buy more happiness, but only to a point," Time magazine summarizes. Moss calls the effect "diminishing marginal happiness."
Read Time's interview with Wes Moss on his findings.
When you are looking to retire comfortably and happily, dollar amounts should not be your only concern – security and protection are also paramount. A great way to safeguard your nest egg from economic uncertainty threatening the value of your paper currency-backed assets is through a Gold IRA. In 1997, the IRS allowed investment in physical gold and other precious metals within an individual retirement account. Account holders may transfer or roll over their current retirement plan, such as a 401(k) or IRA, to a Gold IRA, tax-free and penalty-free. American Bullion's in-house IRA Processing Department will ensure the process goes smoothly. Call us today at 1-800-326-9598 to speak with a precious metals specialist and see if a Gold IRA is right for you.