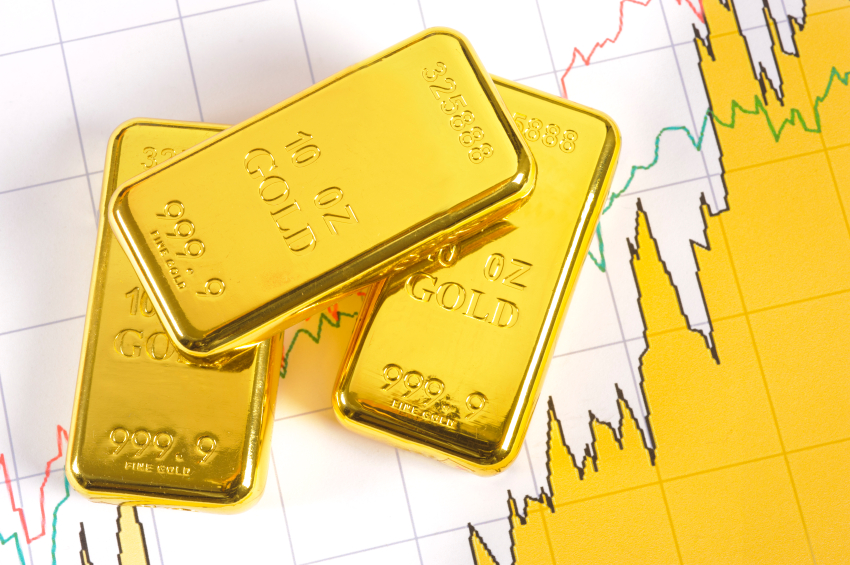 The Federal Reserve released its post-meeting statement on Wednesday, this time lacking a key word that has been intriguing investors for months.
The Fed had continuously been saying it would be "patient" on raising interest rates, but that word was dropped from the latest statement. It also cut its forecast for U.S. economic growth in 2015.
U.S. stocks and bonds rallied on the news, while the dollar slumped. Gold jumped more than 2%, and is on track for its biggest rally since January.
The question still remains as to when the hike will take place, with the Fed stressing that it has not made a decision on the timing. However, the Federal Open Market Committee did say that it is "unlikely at the April meeting", and Fed Chair Janet Yellen said at a press conference following the meeting: "This change does not mean that an increase will necessarily occur in June, although we can't rule that out."
The statement said the Fed will find it appropriate to raise rates "when it has seen further improvement in the labor market and is reasonably confident that inflation will move back to its 2 percent objective over the medium term." Fed members also indicated that the rate increase would be more gradual than previously intended, as they saw "more slack in the economy now than they previously did." Accordingly, the Fed cut its forecast for U.S. growth in 2015 from as high as 3% to 2.3%-2.7%.
Most investors and economists are now expecting a rate hike later in the year (September or October), rather than as early as June. The removal of "patient" suggests a June rate hike, but the slowing of the rate hike pace and the language regarding inflation and the labor market suggest later in the year. According to CME Group FedWatch, a tool used to gauge the market's expectations of a Fed interest rate hike, traders now see a 67 percent chance that the hike will come in October. The Wall Street Journal wrote the following:
"Investors now see little chance of the Fed raising rates in June. Fed-funds futures, used by investors and traders to place bets on central-bank policy, now show market participants seeing a 9% likelihood of a rate increase in June, compared with 18% before the Fed statement, 21% on Tuesday and 15% a month ago, according to data from the CME." [emphasis added]
What could this mean for gold?
Popular opinion holds that higher interest rates are bearish for gold; however, considering the downward pressure that higher interest rates can also put on the stock market, that may be different this time around. A downturn in the stock market is typically bullish for gold, as investors flock to the safety of gold. If higher interest rates prove to be too much for the stock market to handle, the gold price could benefit.
Although the Fed has not set a date for an interest rate hike, and has actually made no guarantee that it will occur at all, it's important to prepare for how it could affect your stock market investments. Physical gold diversifies your portfolio away from paper, and hedges it against major losses due to a stock market correction. Don't let Washington and Wall Street erode your savings. Call American Bullion today at 1-800-326-9598 to add gold to your retirement account, or buy coins and bars for secure delivery to your home. Our knowledgeable precious metals specialists will answer any questions you have.
About American Bullion
American Bullion, Inc. specializes in converting IRAs, old 401(k)s, or other qualified retirement accounts from paper-based assets to physical gold coins and bars through a Gold IRA rollover or transfer. We've pioneered a system to handle all the details for you, tax-free and hassle-free. Interested in buying gold and silver and storing it yourself, outside of your retirement account? Simple – we've insured and shipped millions of dollars' worth of gold, silver, platinum, and palladium to thousands of homes just like yours. As a U.S. Mint nationally listed dealer, we strive to be the best Gold IRA company in the industry and guarantee every transaction is fast, simple, and secure. See our American Bullion Reviews page for testimonials from our many satisfied clients.
—
Although the information in this commentary has been obtained from sources believed to be reliable, American Bullion does not guarantee its accuracy and such information may be incomplete or condensed. The opinions expressed are subject to change without notice.

American Bullion will not be liable for any errors or omissions in this information nor for the availability of this information. All content provided on this blog is for informational purposes only and should not be used to make buy or sell decisions for any type of precious metals.