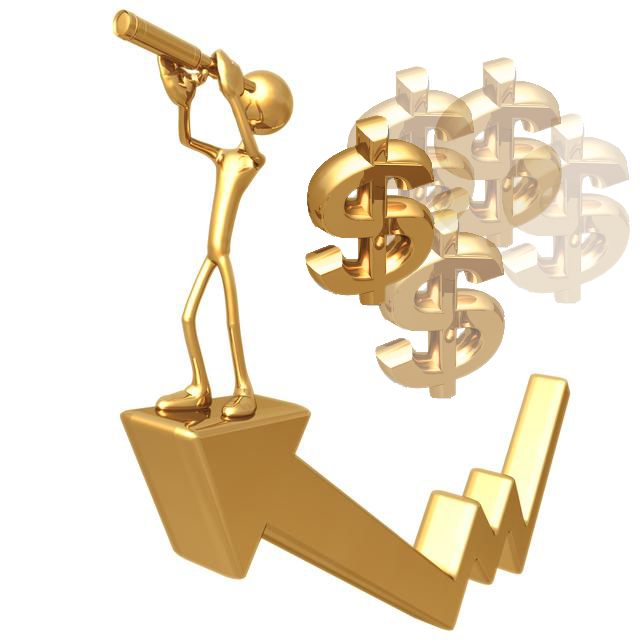 Gold is over its $2,000 an ounce physiological trading barrier, while, the U.S. dollar and other global fiat currencies continued to decline. Undoubtedly, the global governmental response to print more fiat currency, in light of the economic calamity inflicted by the coronavirus pandemic, has ignited global inflation. Just a year ago, gold managed to break above its longtime ceiling of $1,350 per ounce. Earlier this year, Bank of America raised expectations for gold to reach $3,000 by mid-2021. On Monday, the Royal Bank of Canada (RBC) announced their expectations that "due to demand for the metal which doubles as a reserve currency," gold is expected to achieve $3,060/oz. by the first quarter of next year. RBC provided further support stating that "gold continues to step into its role as a perceived safe-haven quite well."
In 2019, GoldJournal.com, Robert Kyosaki, and a dozen other successful investment prognosticators suggested that the government's hold on gold was weakening and precious metal prices would begin to skyrocket through to 2022. Most probably, they weren't even considering the economic pressure of COVID-19 at the time, but it has certainly helped the cause. Rather, they were drawing attention to still valid concerns, which the pandemic has only exacerbated. The global money printing frenzy that resulted from the 2008 economic collapse and spiraling national debts were consistently cited as ingredients for inflation that would increase the value of gold and other precious metals.
The Federal Reserve has activated stimulus efforts planned to last for years and committed to doing "whatever it takes" to keep the economy moving. More than $6 trillion in stimulus so far is almost double the total amount injected during the 2008 crisis. The Fed's balance sheet is at its highest level on record, as Congress and the Senate try to agree on the second round of coronavirus relief. As impossible as it seems, economists are suggesting that when taking current inflation into account, greatly enhanced by the Fed's out of control balance sheet, gold needs to achieve $2,800 per ounce, just to equal gold's inflation-adjusted value high achieved in 2011. So $3,000 gold will not be a surprise to many and the $5,000/oz. estimates by prognosticators, before the end of 2021, are becoming more and more believable. One of those prognosticators, GoldJournal.com indicates that a "digital dollar" shift, which could be implemented by the end of this year, could also add dramatically to the dollar's woes and benefit gold and other precious metal prices significantly.
Like the dramatic dollar devaluations that occurred in 1907, 1933, and 1972, due to panic, a depression, and the dollar's removal from the gold standard respectively, the economic chaos of the coronavirus pandemic will provide convenient cover for the "digital dollar conversion" that will substantially reset the basic value of the U.S. dollar. These are dramatic economic times and there has probably never been a better time to protect portfolios, assets, and legacies with the time tested protection and growth potential of gold and other precious metals. Call the precious metal experts at American Bullion for assistance.