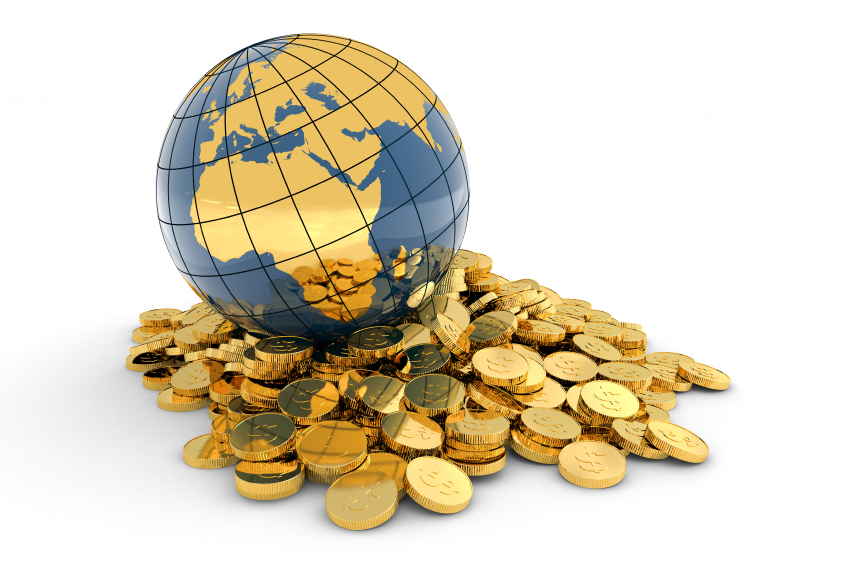 Gold reached its highest price in almost two weeks on Wednesday, as investors worried about geopolitical tensions and the economic landscape in Europe. Gold for December delivery gained $22.90, or 1.8%, to reach $1,308.20 per ounce – its highest price since July 21. In summary, investors have been watching the following economic and geopolitical stories:
Italy's economy has fallen into recession for the third time since 2008. Its GDP fell 0.2% in Q2 of 2014, missing expectations. European stocks fell in response.
Russia is believed to be building up troops on the border with Ukraine. Poland's prime minister Donald Tusk told reporters on Tuesday that 

Poland has "reason to believe" that the risk of a Russian invasion of Ukraine is "greater than a few days ago." 

A ceasefire between Israel and Gaza took effect on Tuesday, and U.S. Secretary of State John Kerry has called for new peace talks.
Russian President Vladimir Putin signed a decree limiting or banning a range of agricultural and food products, as well as raw materials, from countries that have imposed sanctions on Russia. This comes after the U.S. and the European Union last month imposed their toughest sanctions yet on Russia.
Adding to these woes, a Wall Street Journal/NBC News poll found evidence of widespread economic anxiety among Americans. In other precious metals, silver rallied 1% to $20.024/oz., platinum ended the day up 0.6% at $1,465.20/oz., and palladium gained 0.1% to close at $848.90.
Despite what may seem like chaos going on in the world, remember that gold, unlike paper currency, is a tangible investment that will always be there when you need it. Geopolitical conflicts and governmental decisions out of your control can devalue currencies and cause markets to crash, while gold tends to rise in value whenever there is economic or global uncertainty. If you would like to safeguard your retirement portfolio from such events, the IRS allows you to add physical gold and other precious metals to your individual retirement account by opening a Gold IRA. Call American Bullion at 1-800-326-9598 to speak with a precious metals specialist and be on your way to protecting perhaps your most important investment: your financial future.