Gold mining is a truly global industry that employs millions of people and contributes significantly to many economies. For instance, gold mining makes up 22% of Mali's GDP and 14% of Peru's government revenue. The oldest gold mine ever discovered, located near Georgia's capital of Tblisi, is estimated to be approximately 4,000 years old. The deepest gold mine in the world, Mponeng in South Africa, is as deep as 10 Empire State Buildings.
Last month we released an infographic telling you which countries hold the most gold in their central bank reserves. This time, find out which countries produce the most gold. See what the top 10 gold-producing countries were in 2014 in our infographic below.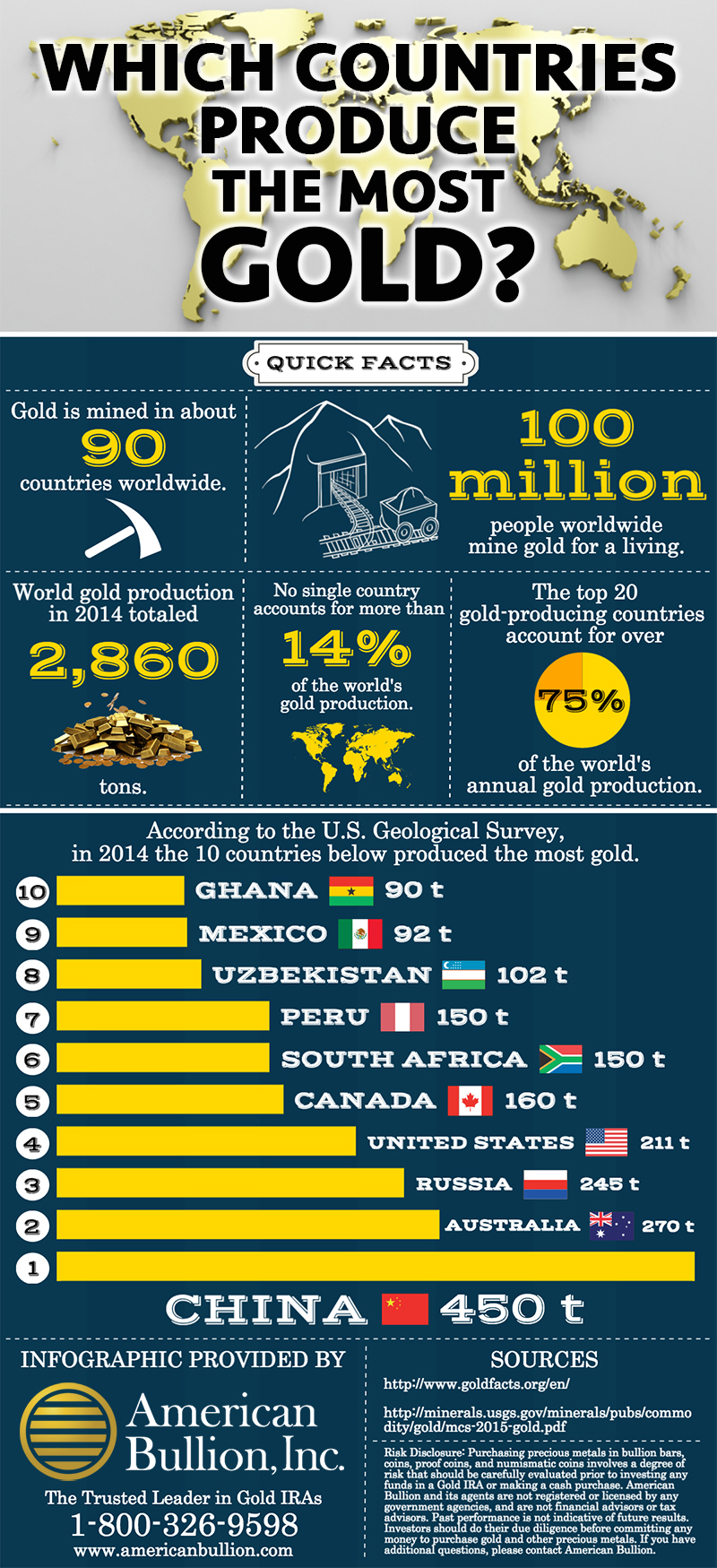 Call American Bullion today at 1-800-326-9598 to find out how easy it is to own the most precious metal in the world: gold.