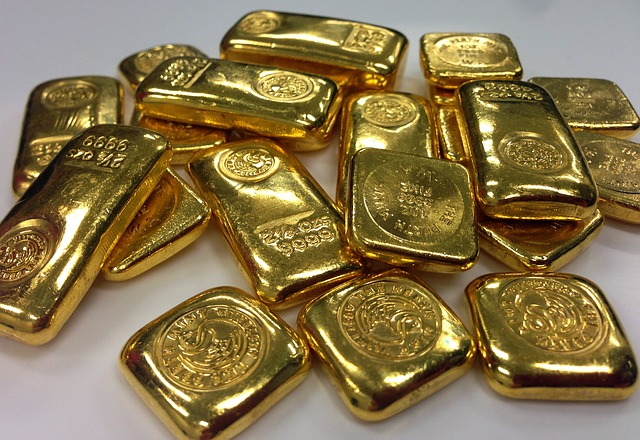 Gold finished Tuesday at a 2 1/2-week high of $1,194.10, rising for the fifth straight session after comments by Federal Reserve Vice Chairman Stanley Fischer fueled speculation that an interest rate hike won't happen until September.
MacNeil Curry, head of global technical analysis at Bank of America Merrill Lynch, believes this is just the beginning of a big rally in gold.
Speaking on CNBC's Futures Now (see video above), Curry said gold has been in a corrective phase since November of last year, and "within that corrective phase we're looking for a move back up to the highs of $1,307." He sees a correction in the U.S. dollar occurring over the next couple of weeks along with declining yields on treasuries, which sets up gold for a rally.
Curry also believes the traditionally inverse relationship between gold and the dollar is starting to break down, pointing out that in November gold went from $1,132 to $1,307 while the dollar index was rising. "The big thing here is that we're going to see continued breakdown in the negative correlation between gold and the dollar over the course of the next couple of weeks," he said.
Curry sees gold reaching $1,307 by May. "If you look at the price action, it says gold should probably resume higher."
Want in on the gold action? Call American Bullion today at 1-800-326-9598 to speak with a precious metals broker about buying gold for your retirement account or insured delivery to your home. You may also request your Free Gold Guide by submitting the form at the top of this page.
About American Bullion
American Bullion, Inc. specializes in converting your IRA, old 401k, or other qualified retirement plan to a self-directed IRA capable of holding physical gold coins and bars, known as a Gold IRA or Precious Metals IRA. We've pioneered a system to handle all the details for you, tax-free and hassle-free. Want to buy gold and silver and store it yourself, outside of your retirement account? Simple – we've insured and shipped millions of dollars' worth of gold, silver, platinum, and palladium to thousands of homes just like yours. As a U.S. Mint nationally listed dealer, we strive to be the best Gold IRA company in the industry and guarantee every transaction is fast, simple, and secure. See our American Bullion Reviews page for testimonials from our many satisfied clients.
—
Although the information in this commentary has been obtained from sources believed to be reliable, American Bullion does not guarantee its accuracy and such information may be incomplete or condensed. The opinions expressed are subject to change without notice.

American Bullion will not be liable for any errors or omissions in this information nor for the availability of this information. All content provided on this blog is for informational purposes only and should not be used to make buy or sell decisions for any type of precious metals.