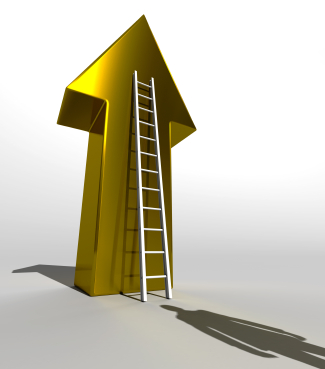 Gold reached a 12-week high on Tuesday as falling oil prices led to volatility in stock markets and currencies.
Spot gold peaked around 4:00am EST at $1,243.60/oz., its highest price since mid-October. The price retreated after European stocks and the U.S. dollar recovered from early lows, but low oil prices have kept it elevated above $1,235/oz. Struggling equities have helped gold rise nearly 5% this month. Spot silver rose 2.2% to $16.89/oz.
European stocks declined in early trading after Brent crude oil futures fell 4% to their lowest price in almost six years, hurting energy stocks. The U.S. Dollar Index also slid to a one-month low against the Japanese yen, as Treasury yields fell due to increased demand for safe-haven assets amid plummeting oil prices.
"There is an element of beginning-of-the-year exuberance in gold, carrying over from the relative weakness in the equity markets at the moment," said Mitsubishi analyst Jonathan Butler. He also believes gold's rally despite the relative strength of the U.S. dollar "says something of the uncertainty regarding the U.S. economy."
U.S. nonfarm payrolls data released on Friday showed U.S. wages posted their biggest drop in at least eight years in December, which helped boost gold on Monday as it furthered speculation that the Federal Reserve may be more patient in raising interest rates. Next week's European Central Bank meeting on monetary policy and the Greek early elections could further safe-haven demand for gold, Societe Generale analyst Robin Bhar said.
Do market volatility and the crisis in Europe have you worried about your long-term financial security? Call American Bullion today at 1-800-326-9598 to begin preserving and diversifying your assets with physical gold or other precious metals. You can securely purchase coins and bars for direct delivery to your address, or even add gold to your IRA or old 401(k). The process is simple, and we will handle all of the details for you. Contact us today or request your no obligation Free Gold Guide by submitting the form at the top of this page.