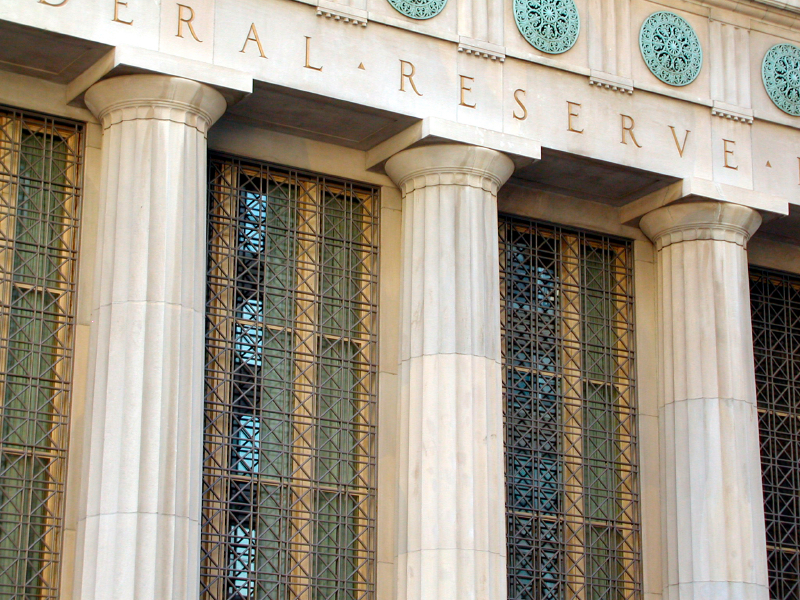 Gold recovered some of its losses on Wednesday, gaining 0.3% following the Federal Reserve's highly anticipated statement regarding its June 16-17 monetary policy meeting.
The statement revealed the Fed will leave interest rates unchanged for the time being. Comments in the statement regarding the economy were less positive than expected. Read the full press release.
The Federal Open Market Committee (FOMC)'s assessment of the economy since the April meeting, in summary, was the following:
"economic activity has been expanding moderately after having changed little during the first quarter."
The rate of increases in jobs has picked up and the unemployment rate has remained steady.
There has been moderate growth in household spending and the housing sector has shown some improvement.
"with appropriate policy accommodation, economic activity will expand at a moderate pace …" and the labor market will continue to move towards the Committee's goals.
Inflation is expected to remain low in the near term, but will rise gradually toward 2% over the medium term as the labor market continues to improve and energy and import prices recover.
The current 0-0.25% interest rate remains appropriate. When considering how long to maintain this rate, the Committee will assess the progress of inflation and employment numbers.
Any normalization (raising) of rates will be gradual.
Higher interest rates are generally regarded as negative for gold, but because they are also negative for the stock market, gold may end up benefitting from an interest rate hike as investors flock to gold as a safe haven from equities. If you'd like to prepare for such an event before it occurs, consider calling American Bullion at 1-800-326-9598 to discuss adding gold to your retirement account or purchasing gold for direct delivery.
About American Bullion
American Bullion, Inc. specializes in converting your IRA, old 401k, or other qualified retirement plan to a self-directed IRA capable of holding physical gold coins and bars, known as a Gold IRA or Precious Metals IRA. We've pioneered a system to handle all the details for you, tax-free and hassle-free. Want to buy gold and silver and store it yourself, outside of your retirement account? Simple – we've insured and shipped millions of dollars' worth of gold, silver, platinum, and palladium to thousands of homes just like yours. As a U.S. Mint nationally listed dealer, we strive to be the best Gold IRA company in the industry and guarantee every transaction is fast, simple, and secure. See our American Bullion Reviews page for testimonials from our many satisfied clients.
—
Although the information in this commentary has been obtained from sources believed to be reliable, American Bullion does not guarantee its accuracy and such information may be incomplete or condensed. The opinions expressed are subject to change without notice.

American Bullion will not be liable for any errors or omissions in this information nor for the availability of this information. All content provided on this blog is for informational purposes only and should not be used to make buy or sell decisions for any type of precious metals.