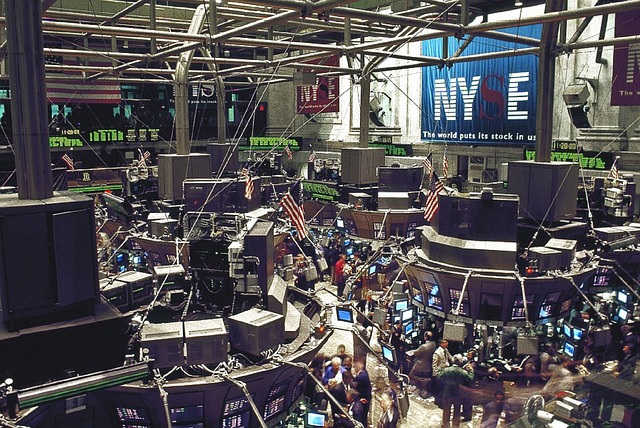 Bank of America Merrill Lynch (BAML) strategists have joined the ranks of finance professionals sounding the alarm on the stock market.
In a research note sent to clients Monday morning, the BAML strategists led by Michael Hartnett issued the following warning:
"Investors remain trapped in 'The Twilight Zone', the transition period between the end of QE and the first rate hike by the Fed, the start of policy normalization…until (a) the US economy is unambiguously robust enough to allow the Fed to hike and (b) the Fed's exit from zero rates is seen not to cause either a market or macro shock (as it infamously did in 1936-7), the investment backdrop will likely continue to be cursed by mediocre returns, volatile trading rotation, correlation breakdowns and flash crashes."
A "flash crash" occurs when the stock market experiences a rapid, sharp, and volatile drop in prices in a very short period of time. The last major flash crash in U.S. markets took place on May 6, 2010 when the S&P 500, NASDAQ 100, and Russell 2000 all tanked and then partially recovered within one trading day. The Dow fell 998.5 points, or about 9%, within just minutes.
Similar Warnings
Deutsche Bank's chief equity strategist David Bianco also showed concern about the markets, telling CNBC's Squawk Box "I think this is going to be a dangerous summer."
In a Bloomberg article on Nobel Prize-winning economist James Tobin's Q ratio measure, authors Lu Wang and Jennifer Kaplan write:
"If you sold every share of every company in the U.S. and used the money to buy up all the factories, machines and inventory, you'd have some cash left over. That, in a nutshell, is the math behind a bear case on equities that says prices have outrun reality."
What Now?
So what do the BAML strategists recommend their clients do?
"For this reason we continue to advocate higher than normal levels of cash, adding gold and owning volatility in mid 2015." [emphasis added]
American Bullion is here to help you do just that. Call us today at 1-800-326-9598 to speak with a specialist about adding gold to your retirement portfolio or making a cash purchase for direct delivery.
About American Bullion
American Bullion, Inc. specializes in converting IRAs, old 401(k)s, or other qualified retirement accounts from paper-based assets to physical gold coins and bars through a Gold IRA rollover or transfer. We've pioneered a system to handle all the details for you, tax-free and hassle-free. Interested in buying gold and silver and storing it yourself, outside of your retirement account? Simple – we've insured and shipped millions of dollars' worth of gold, silver, platinum, and palladium to thousands of homes just like yours. As a U.S. Mint nationally listed dealer, we strive to be the best Gold IRA company in the industry and guarantee every transaction is fast, simple, and secure. See our American Bullion Reviews page for testimonials from our many satisfied clients.
—
Although the information in this commentary has been obtained from sources believed to be reliable, American Bullion does not guarantee its accuracy and such information may be incomplete or condensed. The opinions expressed are subject to change without notice.

American Bullion will not be liable for any errors or omissions in this information nor for the availability of this information. All content provided on this blog is for informational purposes only and should not be used to make buy or sell decisions for any type of precious metals.