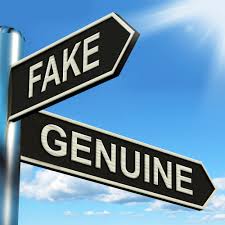 Another scammer was arrested recently, this one in Kansas City, selling counterfeit gold bars on Craigslist. "Buy Gold at Spot!" is a common headline in such scams and just like "the check's in the mail" I would hope that anyone receiving such a pitch would easily be able to realize the opportunity's utter lack of potential. "Spot" is the current and immediate electronic trading value of a precious metal at the exchange. It doesn't include any other associated costs, such as manufacturing, storage, insurance and sales administration.  It doesn't include any other associated costs, such as manufacturing and sales administration. When buying or selling precious metals, a premium is paid in order to cover the universal expenses incurred by a precious metals broker/dealer. The ability of a precious metals broker to sell at spot is no more realistic than your investment broker to carry out transactions without cost or a car dealer to sell to you below dealer cost. Simply put, these businesses would quickly be out of business.
A legitimate precious metals broker/dealer will guarantee the products they sell, but more importantly, they'll still be there if you discover a problem or concern, unlike the ghosts you'll find on the Internet. Buyers should seek out the professional services of an experienced, trustworthy and transparent precious metals broker. A lot of legwork would be done for you if your considerations focused on organizations listed as a U.S. Mint Dealer. Further assurances exist if the organization is an authorized dealer for the Professional Coin Grading Service (PCGS), as well as a member in good standing with organizations like the American Numismatic Association (ANA), Industry Council for Tangible Assets (ICTA), Numismatic Guaranty Corporation (NGC), and of course, the Better Business Bureau (BBB).
If you are considering precious metals to be held within in an IRA, then you will want to focus on brokers/dealers who specialize (do at least half their total business) in service to clients utilizing precious metal IRA's. The reason I say that is simple, an IRA-experienced broker/dealer will have the process in place to make your experience both hassle-free and tax-free. In addition, they'll have the necessary network in place, including a custodian to handle all required reporting, both to you and the government, as well as an Exchange licensed depository, responsible for the storage and security of your physical precious metal products.
Although the information in this commentary has been obtained from sources believed to be reliable, American Bullion does not guarantee its accuracy and such information may be incomplete or condensed. The opinions expressed are subject to change without notice. American Bullion will not be liable for any errors or omissions in this information nor for the availability of this information. All content provided on this blog is for informational purposes only and should not be used to make buy or sell decisions for any type of precious metals.