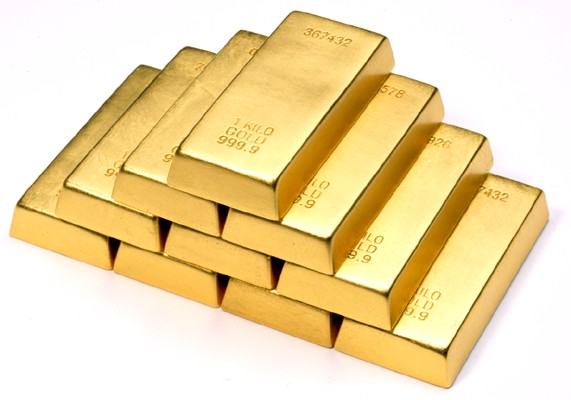 Gold may have lost 2.1% last week, but Bank of America Merrill Lynch is assuring investors that the worst may be over for the yellow metal.
Metals strategist Michael Widmer noted to his clients on Monday that gold prices have stabilized this year due to steady demand from emerging international markets such as China and India. Remember that in late May we wrote that India's gold demand may double this year, and in April we gave seven reasons China is becoming the number one producer and consumer of gold. Widmer says right now this demand is helping compensate for investor sell-offs, but eventually it will send gold higher. "We believe that physical demand from emerging markets will gain further clout in the medium term as countries get more affluent, suggesting the worst may be behind the gold market," he said.
Gold and silver forecaster Julian Phillips wrote in his Gold and Silver Market Morning column that Asian gold investors are more trusting of gold and silver as long-term investments and less focused on short-term profits. They only buy when they feel the price has dropped too much and they rarely sell for profit alone. These investing habits keep Asian buying "consistent and ongoing" according to Phillips.
A lesson is to be learned from Asian investors: don't wait to buy gold, buy gold and wait. Gold tends to experience short-term volatility but holds its value in the long term, making it a great asset to use to protect your retirement funds. To add precious metals to your retirement portfolio tax-free and hassle-free, call American Bullion at 1-800-326-9598 and ask to speak with a Gold IRA specialist.