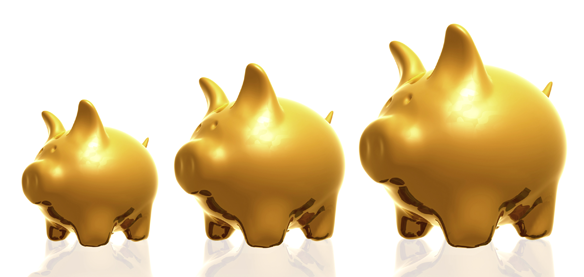 Data released by Fidelity Investments on Wednesday showed a surprising new fact: investors holding an individual retirement account at Fidelity contributed an average of $4,150 in 2013, a record high level up 5.7% from 2012. The average account balance among the 7 million IRAs held at Fidelity also rose by 10%.
Perhaps most surprisingly, contributions increased among all age groups, not just older investors, with younger investors in their 20s, 30s, and 40s increasing their contribution rates by 3.9%, 6.7%, and 6.2% respectively. "It's great to see that people have regained some confidence in their ability to save for the long-term. After the financial crisis, many people were focused on their short-term needs," said Ken Hevert, Vice President of Fidelity. 
When saving for the long-term, it's wise to consider long-term investments. Gold, despite its short-term price volatility, has proven to be a stable long-term investment that holds its value for decades. The U.S. dollar, on the other hand, does not buy what it used to back in 2000. While making higher contributions to your individual retirement account is a great start, it is also important to protect those funds from inflation, market crashes, geopolitical turmoil, etc. that can devalue paper currencies. Gold makes a great safe-haven from all of these occurrences. To add gold or other precious metals to your retirement portfolio, call American Bullion today at 1-800-326-9598 and ask about opening a Gold IRA.