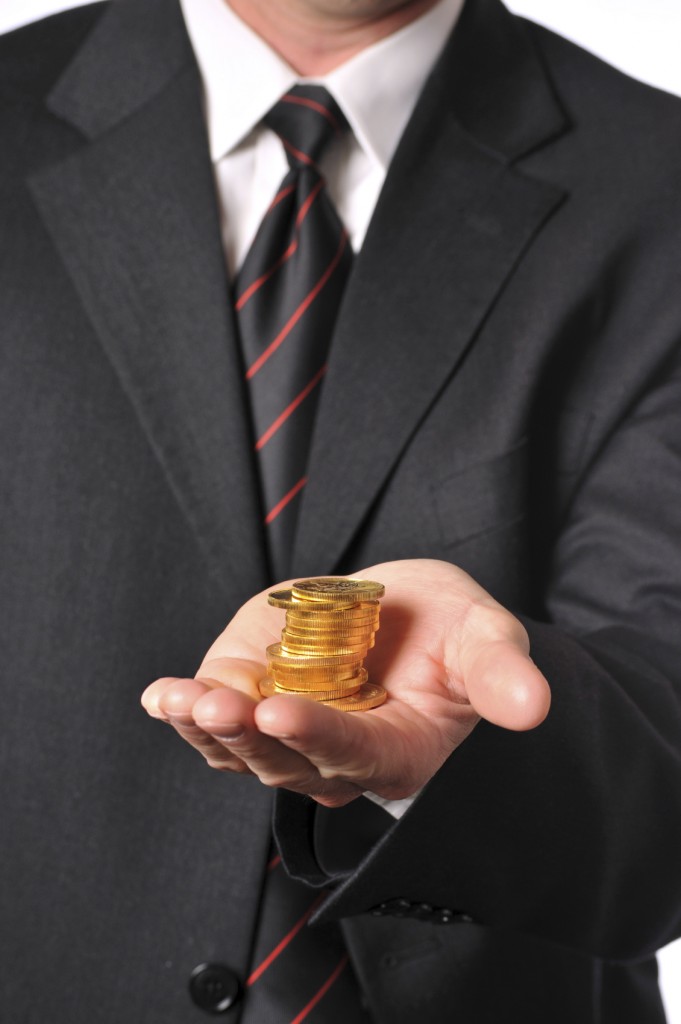 Buying physical precious metals for the first time can be intimidating and overwhelming for some. However, with the right knowledge at your disposal, there is no reason to feel this way. Although it is a significant purchase that is not to be taken lightly, it shouldn't be difficult or confusing.
Follow the few simple tips we've provided below to ensure your first precious metals purchase is simple, smooth, and satisfactory.
1. Know the inherent risks of investing in physical precious metals.
As with all investments, investing in physical gold and other precious metals is not without risk. Investors, especially first-time investors, should do their due diligence before making any purchases. There is no such thing as a foolproof investment. Always remember that the markets are unpredictable, and past performance is not indicative of future results.
2. Keep an open mind.
You may be the first one among your friends and family to invest in precious metals. In the United States, it's certainly not as common and traditional of an investment as, say, stocks or real estate. You may not see the point of buying precious metals when the stock market is booming and producing huge returns. You may even be called a "gold bug" or a "doomsdayer". Don't let any of this deter you. Gold is not like other investments in that it's more of a "peace of mind" investment than a vehicle for profit. Keep an open mind when doing your research or speaking with your precious metals broker, and never be afraid to ask questions.
3. Know the difference between a Gold IRA and a cash purchase.
A Gold IRA, or Precious Metals IRA, is a self-directed IRA that holds physical gold or other precious metal coins and bars. The metals are purchased with funds from your retirement account and stored in an IRS-approved depository. If you wish to take physical possession of the metals, you may do so, but the IRS considers it a withdrawal and it is taxed accordingly. A "cash purchase" or "direct delivery" purchase, on the other hand, is made outside of your retirement account. You are simply buying coins and bars which are shipped directly to you, and you may store them in your home. Your precious metals broker can help you choose which coins and bars you'd like to purchase.
4. Be prepared to hold your metals for the long term.
Physical precious metals are a long-term investment meant to be held for five to ten years or longer. They're volatile in the short term and take longer to significantly appreciate in value. Since they are also a form of protection for your finances – something that is always needed – you'll want to keep them in your portfolio for the foreseeable future, perhaps even for your next of kin. Be patient, think long-term, and don't worry so much about short-term performance. Hypothetically, think of it like owning a house: you wouldn't call your realtor all the time after buying your house, asking what its value is today and if you should sell it or not.
5. Choose a reputable company that you feel comfortable with.
This is by far the most important tip for first-time buyers. Not only should you choose a reputable company, but also one that you trust and feel comfortable with. It's your wealth and your financial future, and they should be handled with care. The following are some qualities to look for in a precious metals brokerage firm or Gold IRA company:
Full transparency – There should be full transparency regarding fees, premiums, commissions, processing, etc. on the company's Shipping and Transcription Agreement.
Knowledgeable representatives ready to help – The company should believe that educated buyers make happy, loyal clients. Representative should be able and willing to answer all of your questions truthfully and give you their honest opinion.
Full service – If you're looking to open a Gold IRA, look for a company with its own specialized in-house IRA department that can handle all of the processing and paperwork for you. Not sure if you want to open a Gold IRA or do a cash purchase? Look for a company that does both, to keep your options open.
Great buyback history – Seek a firm with a strong history of offering to buy back its clients' metals, rarely or never turning someone down, without fees.
Deals only with reputable vendors and third parties – American Bullion, for instance, deals with only a handful of vendors that sell genuine products. The depository we work with, Delaware Depository, is insured by Lloyd's of London.
Accreditations – Look for a U.S. Mint listed dealer that is accredited with the Better Business Bureau (BBB). Also look for memberships and authorizations with industry organizations such as the Industry Council for Tangible Assets (ICTA), the Professional Coin Grading Service (PCGS), the Numismatic Guaranty Corporation (NGC), or the American Numismatic Association (ANA).
As can be seen on our Trust page, American Bullion possesses all of these qualities. We'd be happy to introduce you to the world of physical precious metals. We've dealt with thousands of first-time buyers and turned them into satisfied precious metals owners. Call us today at 1-800-326-9598 to speak with a precious metals broker, or request your Free Gold Guide.
About American Bullion
American Bullion, Inc. specializes in converting your IRA, old 401k, or other qualified retirement account to a self-directed IRA capable of holding physical gold coins and bars, known as a Gold IRA or Precious Metals IRA. We've pioneered a system to handle all the details for you, tax-free and hassle-free. Want to buy gold and silver and store it yourself, outside of your retirement account? Simple – we've insured and shipped millions of dollars' worth of gold, silver, platinum, and palladium to thousands of homes just like yours. As a U.S. Mint nationally listed dealer, we strive to be the best Gold IRA company in the industry and guarantee every transaction is fast, simple, and secure. See our American Bullion Reviews page for testimonials from our many satisfied clients.
—
Although the information in this commentary has been obtained from sources believed to be reliable, American Bullion does not guarantee its accuracy and such information may be incomplete or condensed. The opinions expressed are subject to change without notice.

American Bullion will not be liable for any errors or omissions in this information nor for the availability of this information. All content provided on this blog is for informational purposes only and should not be used to make buy or sell decisions for any type of precious metals.