What have some of the most well-known investors and other influential people said about gold? Read on for their powerful insights.
1. Steve Forbes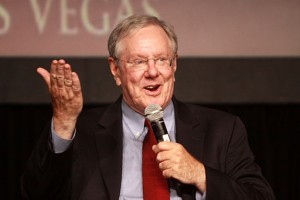 Editor-in-Chief of Forbes magazine, in a 2005 interview with Investment U:
"Gold is a constant. It's like the North Star."
2. John Paulson
Billionaire hedge fund manager, to Bloomberg Business in 2012:
"We view gold as a currency, not a commodity. Its importance as a currency will continue to increase as the major central banks around the world continue to print money."
3. Peter Schiff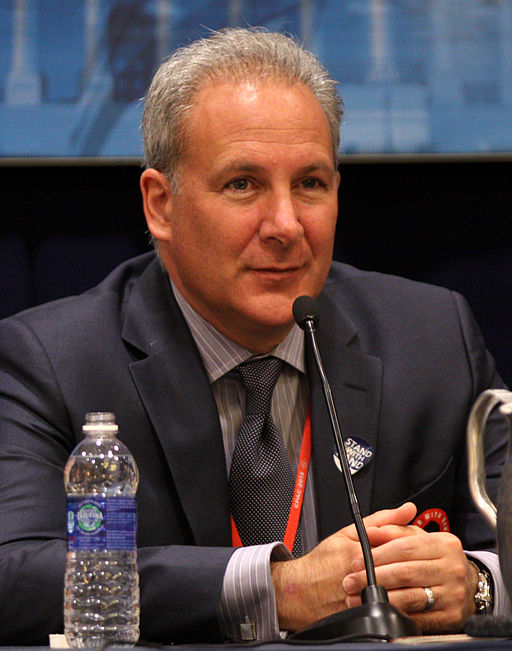 American entrepreneur, author, and financial commentator, on The Glenn Beck Program in 2008:
"Well, gold is money. Gold has intrinsic value. The problem with the dollar is it has no intrinsic value. And if the Federal Reserve is going to spend trillions of them to buy up all these bad mortgages and all other kinds of bad debt, the dollar is going to lose all of its value. Gold will store its value, and you'll always be able to buy more food with your gold."
4. Kyle Bass
Texas hedge fund manager who successfully predicted the U.S. subprime mortgage crisis, on Bloomberg Television's "Market Makers" in 2013:
"I'd much rather own gold than paper. … I just think they can't print any more of it. They can mine some more, but they can't print it at the rate central banks are printing…I just view gold as another currency. It's that simple. I don't view it as a commodity."
5. Kevin O'Leary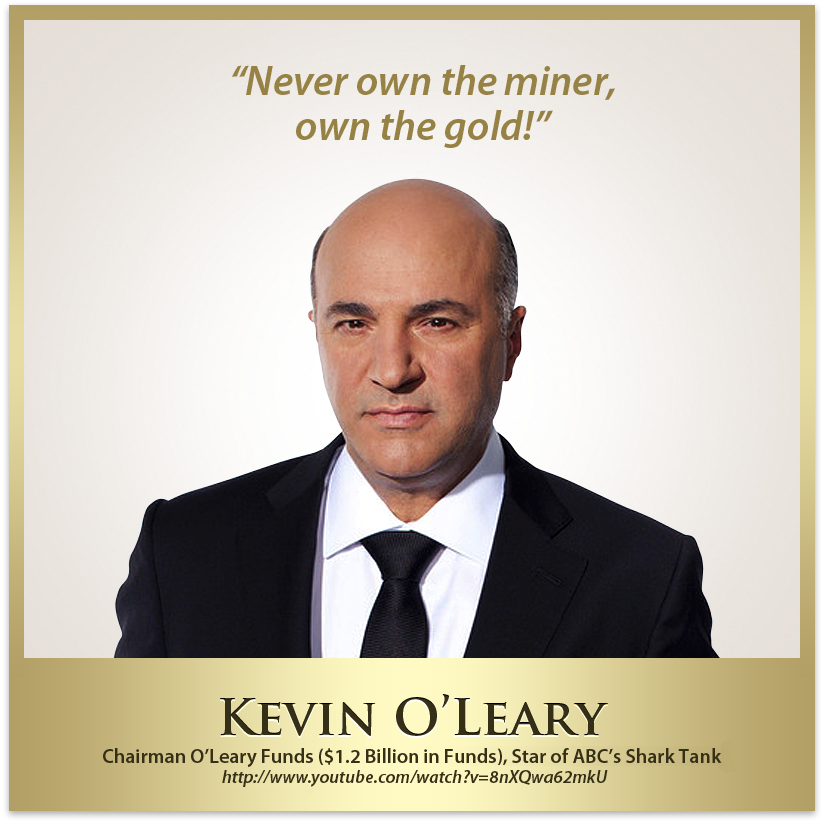 Canadian business mogul and investor on ABC's Shark Tank, in a 2011 interview with Kitco News:
"You'd rather own gold. Never own the miner, own the gold. … I like gold because in a way it's a stabilizer. It's an insurance policy. … I've owned gold for decades. … It's worked for me in portfolio management. It's the only security I own that doesn't pay a dividend."
6. Eric Sprott
Billionaire investor and founder of Sprott Asset Management Inc., in a 2014 interview with MINING.com:
"When people finally decide they want to buy gold, there probably won't be any gold. I'm happy to own it and I'm happy to keep buying it."
7. Jim Cramer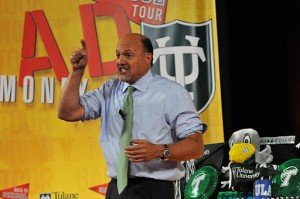 Former hedge fund manager, best-selling author, and co-founder and chairman of TheStreet.com, Inc., on his CNBC program Mad Money in 2014:
"Why do I like gold? Because gold tends to go up when everything else goes down. It's your insurance against economic or geopolitical chaos, uncertainty, and inflation – all things that can cause most stocks to decline, but can also cause the price of gold to rise. Before you curse me out because gold's done nothing for a couple years, remember: you wouldn't own a home without homeowners insurance; you wouldn't own a car without car insurance! It's also been the best performing asset year-after-year for the last decade, racking up gains consistently over a period where at some point, every other asset class has disappointed you."
8. Ray Dalio
Founder of investment firm Bridgewater Associates and 30th richest man in America, in a 2014 interview with life coach Tony Robbins:
"You need to have a piece of that portfolio that will do well with accelerated inflation so you would want a percentage in gold and commodities. … Because there are environments where rapid inflation can hurt both stocks and bonds."
9. Ron Paul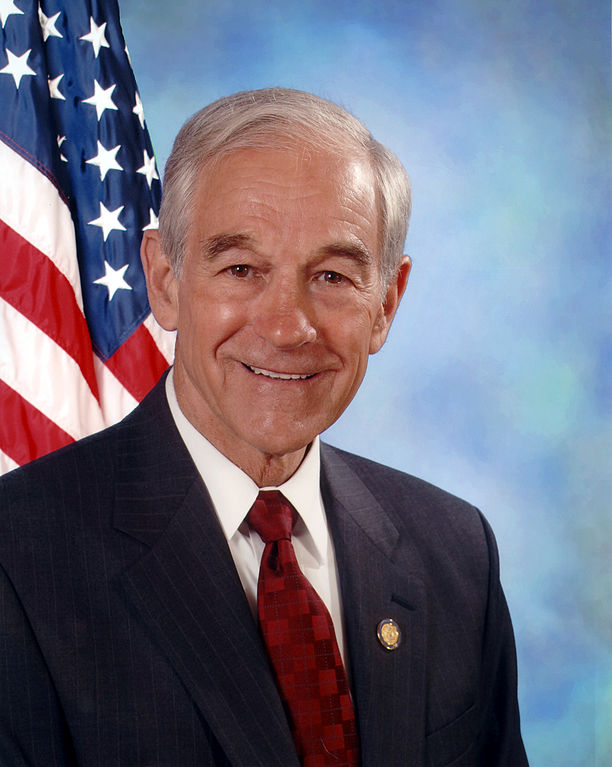 Former Texas congressman and two-time presidential candidate, on CNBC.com's "Futures Now" in 2013:
"6,000 years of history shows that [gold] maintains value, and paper always self-destructs."
10. Frank Holmes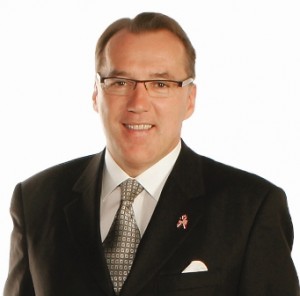 CEO of U.S. Global Investors, in his 2008 book The Goldwatcher: Demystifying Gold Investing:
"Gold is the great universal consolidator of value. … Owning it in good times can be as rewarding as watching paint dry. But, because it comes into its own whenever there is uncertainty, owning some gold is something to keep in mind when we make risk management plans." (page 4)
11. Alan Greenspan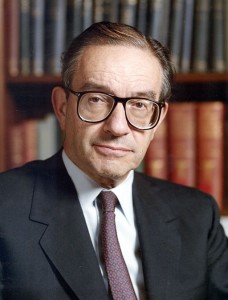 Former chairman of the U.S. Federal Reserve, in a 2014 essay for Foreign Affairs:
"Yet gold has special properties that no other currency, with the possible exception of silver, can claim. For more than two millennia, gold has had virtually unquestioned acceptance as payment. It has never required the credit guarantee of a third party. … Today, the acceptance of fiat money — currency not backed by an asset of intrinsic value — rests on the credit guarantee of sovereign nations endowed with effective taxing power, a guarantee that in crisis conditions has not always matched the universal acceptability of gold."
Inspired by these words to buy gold? Call American Bullion today at 1-800-326-9598 to speak with a precious metals broker, or request your Free Gold Guide by submitting the form at the top of this page.