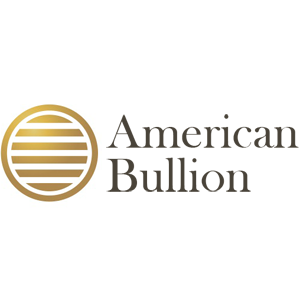 American Bullion is a trusted leader in adding physical precious metals to your Individual Retirement Account. We specialize in converting your existing IRA or former 401(k) into gold or other precious metals. We also specialize in providing investors with a wide range of precious metal products delivered safely and securely to their doors.
Besides fulfilling the needs above, why do clients like American Bullion? Our Reviews page offers a glimpse into how clients heard about us, how their transaction went, what they liked about us, and what we could improve upon (no one is perfect!). Certain qualities stand out, such as:
Knowledge. American Bullion agents are often praised by clients for their exceptional knowledge of precious metals, finance, economics, and how the Gold IRA rollover process works. Our agents are not only knowledgeable about these topics but also able to explain them to clients in the simplest of terms. They are prepared to answer any questions that may arise. Their knowledge enables them to ensure the proper options are being presented to you that would best fit your needs. Robert from Ohio says:
"I contacted American Bullion after seeing one of their ads online. I ended up talking to a very knowledgeable agent who did a great job explaining gold. He told me why people invest in it and how the whole process works. Overall, he did a great job and I'm very happy with my investment…"
Understanding and willingness to help. Our agents make the effort to understand your financial situation and particular needs, then answer any questions and explain all relevant information with clarity and honesty. Clients say they feel as though our agents genuinely care about their situation and want to help them. They are also easy to get a hold of whenever necessary. Gary from Iowa says:
"My agent asked about my life, my financial situation, and genuinely wanted to help me. He educating me on my options and got me the right information. I felt taken care of through the whole process and I'm excited that I invested in real gold!"
Customer service. American Bullion has a dedicated in-house IRA Department that works directly with clients and custodians throughout the entire process. Agents walk clients carefully through each step in the process, and the IRA Department ensures the transaction is completed swiftly and smoothly while keeping the client updated throughout. Brendan from California says:
"American Bullion has extraordinary customer service! When liquidating my assets from the previous custodian, we were bounced and redirected to more than six people, given the wrong form and dead-end phone numbers. Your customer service team took care of each step, and called me back at the end of the process to let me know that they are indeed liquidating my assets, and that American Bullion will track the process through completion. I am thankful for your perseverance, patience, and unfailingly professional attitude. I am convinced that this aggravating experience would have been a total nightmare without your help."
For these reasons, American Bullion has remained a leader in the industry and maintains an "A+" rating with the Better Business Bureau as well as high ratings on review sites such as TrustLink, Business Consumer Alliance, and Yellow Pages. If you're impressed by these reviews and considering opening a Gold IRA for yourself, call American Bullion today at 1-800-326-9598 and experience our superior quality of business for yourself.