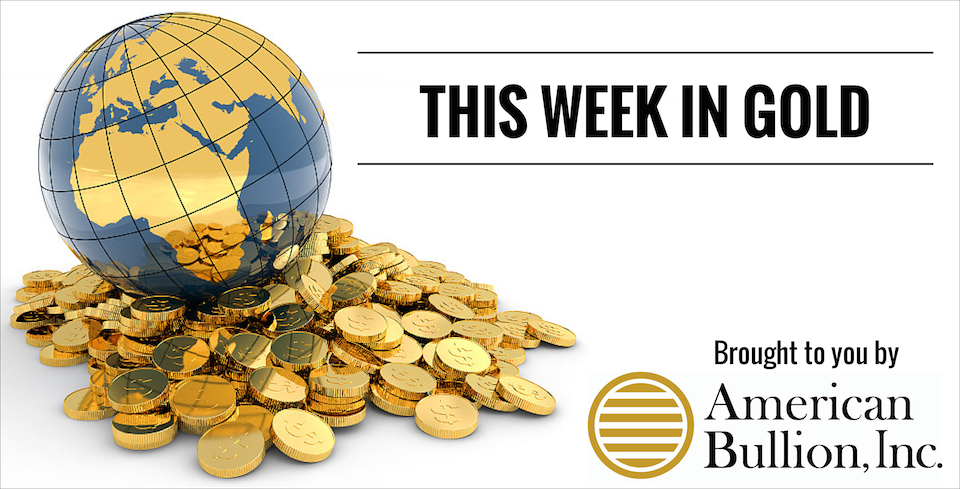 Gold rose 1.3% percent on the week, its second straight weekly gain, as tensions in the Middle East had investors seeking a safe haven. The spot price finished the week just below the key $1,200 level at $1,199.40, after touching $1,219.46 in early trading Thursday.
U.S. stocks, on the other hand, suffered their biggest weekly loss in two months. Perhaps it's time to move some of your money out of stocks and into gold – especially while gold is still inexpensive compared to its 2011 highs, and many analysts are calling a bottom.
Read on for your recap of what we covered this week on the blog, what happened in economic and geopolitical news, and suggested articles.
On The Blog
American Bullion exclusive interview with Frank Holmes, Part I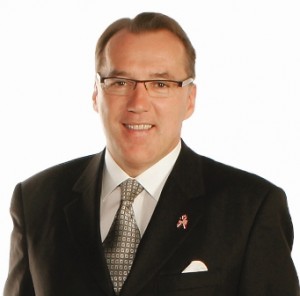 American Bullion CEO Orkan Ozkan was delighted to speak with Frank Holmes, CEO and Chief Investment Officer of U.S. Global Investors, in an exclusive interview on current and upcoming trends in gold. Holmes is co-author of The Goldwatcher: Demystifying Gold Investing and a regular commentator on CNBC, Bloomberg, and Fox Business. See Monday's blog for highlights from the first half of the interview, in which Holmes discusses gold and interest rates, the "Fear Trade" and the "Love Trade", oil prices, and more.
Gold hits 2-week high, will reach $1,300 by May?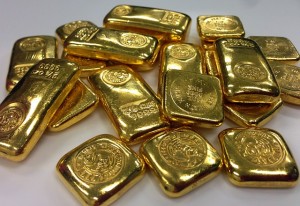 Gold finished the trading day Tuesday at a 2 1/2-week high of $1,194.10, rising for the fifth straight session after comments by Federal Reserve Vice Chairman Stanley Fischer fueled speculation that an interest rate hike won't happen until September. MacNeil Curry, a strategist and technician at Bank of America Merrill Lynch, believes this is just the beginning of a big rally in gold. Find out why in Tuesday's blog.
U.S. stocks sell off, dollar falls…time to buy gold?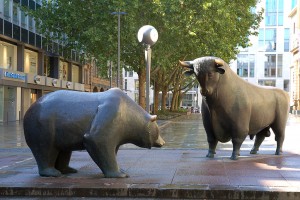 The dollar slipped and the U.S. stock market suffered its third straight day of losses on Wednesday after disappointing data from the Commerce Department had investors worried about economic growth. Gold, on the other hand, posted its longest rally since August 2012 after the announcement. The data showed that durable goods orders fell 1.4% in February, the third decline in four months. The data also showed that business investment fell for a sixth straight month in February. Read more in Wednesday's blog.
Gold's relationship with the U.S. dollar is changing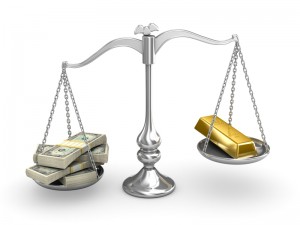 The World Gold Council (WGC) released the latest issue of its Gold Investor publication on Thursday, which re-examines gold's relationships with the dollar and interest rates. The WGC concludes in the report that the relationship between gold and the U.S. dollar is not as strong as it once was, especially as the gold market shifts to the Eastern world. See an overview of this and other important points from the report in Thursday's blog.
Economic and Geopolitical News
Federal Reserve Chair Janet Yellen stated Friday that the Fed would take a "gradualist approach" to raising interest rates, which many analysts believe will begin this fall.

The U.S. Senate on Friday passed

a Republican budget plan that would cut domestic spending by $5.1 trillion over a period of 10 years.
A Saudi-led coalition launched air strikes against Yemen on Thursday, with Saudi Arabia threatening to insert itself into Yemen's civil war. Gold and crude oil prices surged on the news.
Greece was denied urgently needed funding from its creditors on Wednesday, but it optimistic it will 

reach a deal

 with its European partners next week and avoid having to default.
Suggested Articles
Gold price to double by 2030 thanks to Asia: report
China to Allow More Gold Importers in Effort to Expand Market
Deflationary Environment Could Be Good For Gold – HSBC
About American Bullion
American Bullion, Inc. specializes in converting IRAs, old 401(k)s, or other qualified retirement accounts from paper-based assets to physical gold coins and bars through a Gold IRA rollover or transfer. We've pioneered a system to handle all the details for you, tax-free and hassle-free. Interested in buying gold and silver and storing it yourself, outside of your retirement account? Simple – we've insured and shipped millions of dollars' worth of gold, silver, platinum, and palladium to thousands of homes just like yours. As a U.S. Mint nationally listed dealer, we strive to be the best Gold IRA company in the industry and guarantee every transaction is fast, simple, and secure. See our American Bullion Reviews page for testimonials from our many satisfied clients.
—
Although the information in this commentary has been obtained from sources believed to be reliable, American Bullion does not guarantee its accuracy and such information may be incomplete or condensed. The opinions expressed are subject to change without notice.

American Bullion will not be liable for any errors or omissions in this information nor for the availability of this information. All content provided on this blog is for informational purposes only and should not be used to make buy or sell decisions for any type of precious metals.