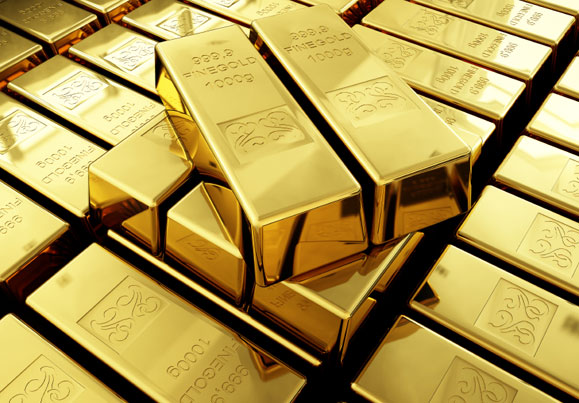 This week in gold, American Bullion covered these four stories:
Despite Gold Lows, Indian Demand High Ahead of Religious Festival

Central Banks Increasing Gold Holdings

CNBC Article: Gold is "kind of like the Rocky Balboa right now" 

USA Today: Baby Boomer Retirees Face Big Money, Big Decisions
The themes of this week's stories were gold's cultural importance, resilience despite rising stocks and a strong dollar, and reliability as a safe-haven asset. If even major central banks hold physical gold, why shouldn't you?
Indian demand edges up ahead of religious festival
Despite gold being below $1,300, Asian demand edged higher this week as Indian investors stocked up on the yellow metal ahead of a Hindu religious festival that began today (August 29). India is the world's second-largest consumer of gold. The premium Indian consumers are required to pay has jumped from zero in July to $10-13 per ounce – a sign that demand is picking up there. The festival celebrates the birthday of the elephant-headed god of wisdom Ganesha. Gold sales in India often center around such religious festivals, as gold ornaments are turned to for decoration and as a sign of wealth and success. The same is true in China, where demand is expected to pick up around the end of the year starting with wedding season and extending to Lunar New Year celebrations in late-February. Next up in India is Diwali, the Hindu festival of lights, on Oct. 23. 
Central banks increasing gold holdings
The Wall Street Journal writes that a notable number of central banks, many from countries with developing economies, have been increasing their official gold reserves over the past few years. Russia, one of the world's largest holders of gold, increased its reserves by 340,000 troy ounces in July to 35.5 million ounces, according to the International Monetary Fund. Kazakhstan's central bank boosted its official reserves by 45,000 ounces to 5.1 million ounces. Other central banks including those of Ecuador and Turkey have also increased their holdings, as debt crises have pressured reserve currencies such as the U.S. dollar and the Euro. "Some analysts say a central-bank decision to start accepting gold as collateral from commercial banks in late 2011 has been the main cause of recent sharp movements in the country's precious-metal holdings," writes WSJ.
Analyst says gold is "kind of like the Rocky Balboa right now"
In a CNBC article titled "How gold is defying the haters", author Alex Rosenberg describes a peculiar phenomenon occurring: despite rising stocks and a strong U.S. dollar, gold has shown resilience, holding around the $1,300 per ounce level. "I think the resiliency in gold has been tremendous," said Jeff Kilburg of KKM Asset Management. "I like owning gold now, due to the fact that it's kind of like the Rocky Balboa right now—it's going around the ring, it's been knocked a bunch of times, but it will not go now." A booming stock market usually draws money away from gold as investors chase gains, and a stronger dollar lessens demand for gold as a hedge against inflation. But despite these challenges, gold has not fallen significantly below its resistance level of $1,300 an ounce. Many analysts don't see gold falling any further, since few investors are likely to sell an asset that could shoot higher soon if tensions in Ukraine and the Middle East continue to escalate. Kilburg also added that a tight trading range like the one gold is currently experiencing usually signals a bullish trend.
USA Today: Baby Boomer Retirees Face Big Money, Big Decisions
The United States currently has 75 million Baby Boomers retiring at a rate of once every nine seconds through 2029, according to John Piershale, a wealth adviser at Piershale Financial Group. They have an average of $147,000 in their 401(k)s, according to Fidelity Investments. Approximately $324 billion was moved from 401(k)s into Individual Retirement Accounts in 2013, and that dollar amount is expected to grow to $500 billion by 2019 as more Baby Boomers retire, according to Boston-based research firm Cerulli Associates. When it comes time for retirement, the question becomes whether to leave those savings in their 401(k) or move them somewhere else. IRAs offer many advantages over 401(k)s, such as more flexibility and control regarding investments and estate planning. Read more about what Dave Richmond, president of Richmond Brothers financial advisers, believes is "the biggest decision of your life."
—
Investing in physical precious metals like gold and silver in a self-directed IRA offers a great way to diversify and safeguard your portfolio. Dave Richmond, president of Richmond Brothers financial advisers, told USA Today the goal of retirement should be to "make sure you have gold in your golden years." Although the phrase is figurative, it is possible to make this a physical reality by holding tangible gold in your retirement account. Gold holds its purchasing power over time more than paper-based assets typically do and is less vulnerable to bankruptcies, market crashes, corporate decision-making, reckless monetary policy, and geopolitical crises. A current IRA or old 401(k) can be easily rolled over to a self-directed Gold IRA, tax-free. Call American Bullion at 1-800-326-9598 to speak with a specialist about beginning a Gold IRA rollover. Invest in something real. Piece of gold, peace of mind.™