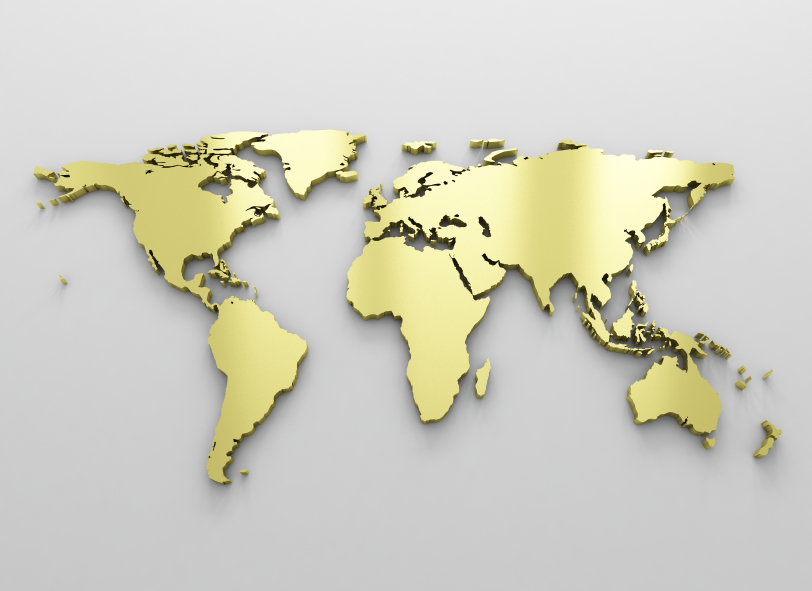 This week in gold, we explained quantitative easing in two parts, recapped Janet Yellen's testimony on the state of the economy, and witnessed geopolitical events that made waves in the markets and beyond. If you're feeling overwhelmed with everything that happened in the world this week, and what you can do about it when it comes to the potential economic effects, read on and set your mind at ease.
Israel and Gaza at War
10 days after Gaza ramped up its launching of rockets into Israel and ceasefire attempts failed, Israeli soldiers and tanks entered Gaza in a ground raid on Thursday. Israeli Prime Minister Benjamin Netanyahu stated that the campaign is aimed at "destroying the terror tunnels dug from the Gaza Strip into Israeli territory." Gaza's air strike campaign against Israel has been ongoing for eight years, but the conflict has reached a breaking point prompting Israel's Operation Protective Edge and the newly began ground invasion.
Malaysian Airlines Plane Shot Down as Russia-Ukraine Tensions Boil
On Thursday morning investors woke up to news that a Ukrainian fighter jet was shot down by Russian missiles near the Russian border, only to discover later the plane was actually a Malaysian Airlines commercial jet full of almost 300 passengers. U.S. stocks hit modest lows while gold had its biggest gain in four weeks. The event came along with news that the U.S. had imposed new sanctions on Russia, its toughest set of sanctions yet, which initially helped move gold back above $1,300/oz. Today, President Obama is warning Russian President Vladimir Putin of more possible sanctions if Russia does not change its stance on backing Ukrainian rebels. Gold has started the trading day slightly lower at $1,312/oz. on a correction from yesterday's highs, but the geopolitical tensions are limiting its downslide.
The Week in Gold
Outside of geopolitical events, we saw Janet Yellen testify in front of the Senate Banking Committee on Tuesday, hinting that positive economic data coming from the labor market may prompt the Federal Reserve to raise interest rates sooner than they had originally planned. However, she said there is "considerable uncertainty" surrounding the Fed's latest economic outlook. Stocks fell and surprisingly so did gold, despite the comments being described as "neutral". Other factors such as profit-taking after gold's recent gains as well as reactions international markets were attributed to gold's slip below $1,300.
We also explained the Fed's quantitative easing (QE) economic stimulus program and what it means for gold. Read Part I for basic information and Part II for more details on its relationship with gold and the stock market.
—
When global economic and political events seem to be spiraling out of your control, remember that gold is a safe investment that will always be there while paper currencies may falter. Gold has stood the test of time for centuries and manages to hold its intrinsic value and protect purchasing power no matter what may be happening in the economy and the world. To use the reliability of gold as an investment to protect your retirement savings, consider adding it to your retirement account with a Gold IRA. Call American Bullion today at 1-800-326-9598 to speak with a specialist.