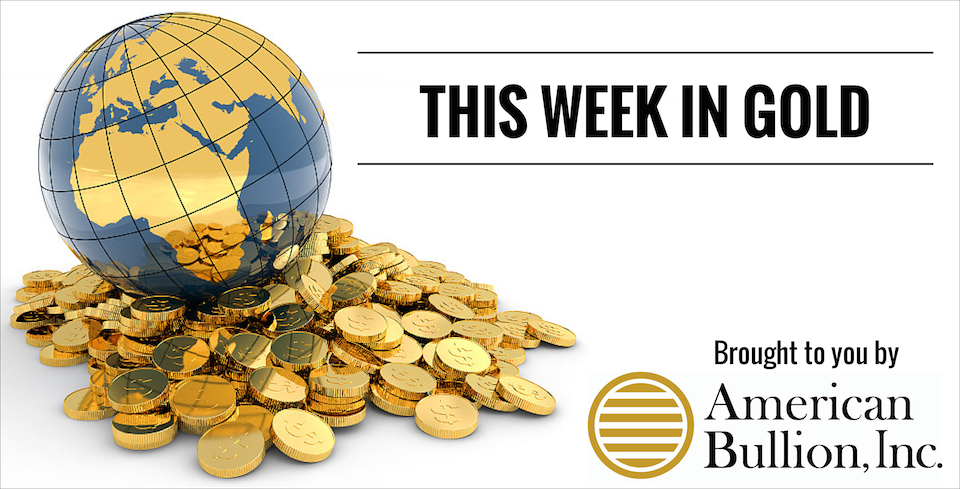 Gold has been described as being in a "continuous seesaw" around $1,200/oz. as of late, and this week was no different. Economic cues were mixed: the U.S. dollar was up and down, industrial output and retail sales missed expectations, and concerns rose about Greece exiting the euro.
On the blog we discussed the latest gold price forecast from Bank of America Merrill Lynch, compared gold statistics in the Eastern and Western worlds, and shared a new infographic on the world's largest gold reserves.
BofA Merrill Lynch: Gold "could rise to $1,500/oz by 2017"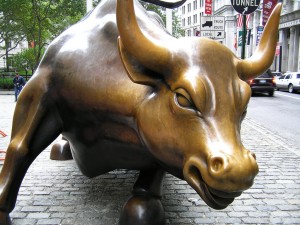 Bank of America Merrill Lynch (BofAML) analysts believe the worst may be over for gold. According to a recent report, they see gold reaching $1,500/oz. by 2017. At the same time, a global BofAML survey revealed concerns of overvaluation in the equity and bond markets. A press release on the survey reads: "Bonds Seen as Most Overvalued in Survey's History". Read more in Tuesday's blog.
Gold across the globe: East vs. West, Love vs. Fear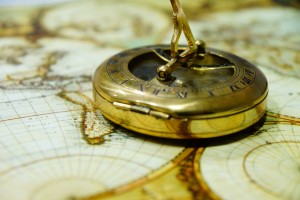 How do the Eastern and Western worlds compare when it comes to gold supply and demand? Who buys more gold? Before delving into the numbers, it's important to understand the attitudes towards gold ownership in each region. Learn more in Wednesday's blog.
Infographic: Which Countries Hold the Most Gold?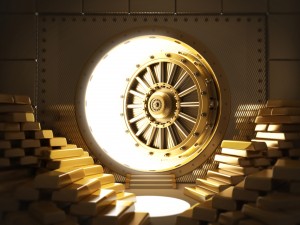 Many countries all around the world hold physical gold in their central bank reserves. Ever wonder which ones have the most gold, and how much? Find out the top 10 in our new infographic, included in Thursday's blog.
About American Bullion
American Bullion, Inc. specializes in converting your IRA, old 401k, or other qualified retirement account to a self-directed IRA capable of holding physical gold coins and bars, known as a Gold IRA or Precious Metals IRA. We've pioneered a system to handle all the details for you, tax-free and hassle-free. Want to buy gold and silver and store it yourself, outside of your retirement account? Simple – we've insured and shipped millions of dollars' worth of gold, silver, platinum, and palladium to thousands of homes just like yours. As a U.S. Mint nationally listed dealer, we strive to be the best Gold IRA company in the industry and guarantee every transaction is fast, simple, and secure. See our American Bullion Reviews page for testimonials from our many satisfied clients.
—
Although the information in this commentary has been obtained from sources believed to be reliable, American Bullion does not guarantee its accuracy and such information may be incomplete or condensed. The opinions expressed are subject to change without notice.

American Bullion will not be liable for any errors or omissions in this information nor for the availability of this information. All content provided on this blog is for informational purposes only and should not be used to make buy or sell decisions for any type of precious metals.