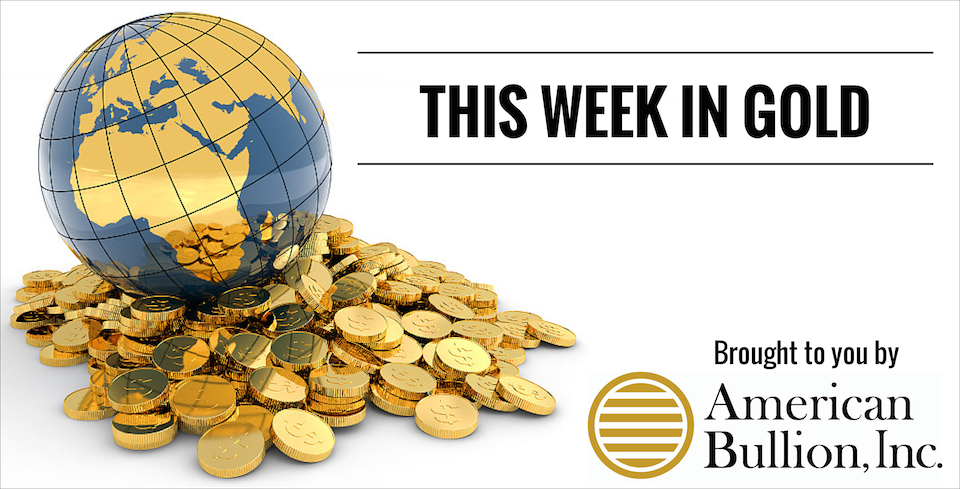 This week in gold, the spot price had a high of $1,175.38/oz. on Monday and low of $1,147.97/oz. on Wednesday, and closed the week at a 1% loss. The continually robust U.S. dollar and speculation over the Fed raising interest rates this summer put downward pressure on the yellow metal, but also hurt the stock market – the Dow Jones, S&P 500, and Nasdaq indexes all ended the week at a loss.
On the blog, we covered the new Apple Watch made with 18-karat gold, the stock market's recent troubles, and three reasons now is actually a great time to buy gold. Read on for more on these stories, a glance at the week's economic and geopolitical news, and suggested articles.
On The Blog
Time is gold: Apple to release watch containing 18-karat gold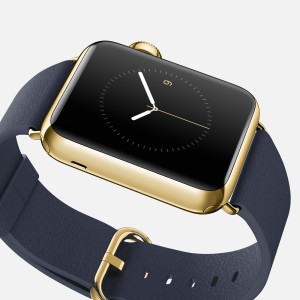 They say time is money, but for Apple, time is gold. The tech giant will release a luxury edition of its Apple Watch in late April, called the Apple Watch Edition, encased in 18-karat gold. The price starts at $10,000, as revealed at the Apple event on Monday. There has been talk about Apple having patented a special type of gold for the watch, as well as speculation over the watch's potential impact on the gold market. Read more in Monday's blog.
Strong dollar, interest rate fears take toll on stocks

"The seventh year of the bull market is off to a rocky start," wrote the Associated Press on Tuesday. In summary, on Tuesday the Dow lost 333 points, or 1.9%, erasing its 2015 gains in its worst day of the year so far. The S&P 500 lost 35 points, or 1.7%, also erasing its 2015 gains. Investors were concerned about an interest rate hike by the Fed occurring as early as this summer, as well as the strong U.S. dollar. Why would these things worry stock market investors? Find out more in Wednesday's blog.
5 reasons now is actually a great time to buy gold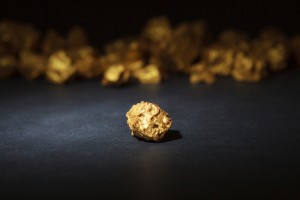 You may not think now is a great time to buy gold due to its recent decline in price. That's understandable – but what if we told you that right now is actually a great time to buy gold? Find out what they are in Friday's blog.
Economic And Geopolitical News
Senate Majority Leader Mitch McConnell said on Sunday that Congress is in no hurry to raise the federal government's borrowing limit, but plans to act in time to avoid Washington defaulting on its debt.
The European Central Bank (ECB) began its quantitative easing program on Monday, which involves the central bank purchasing 60 billion euro in bonds per month.
The Greek parliament said on Tuesday it will move ahead with a renewed demand for WWII reparations from Germany.
The U.S. dollar hit a 12-year high against the euro on Friday.
Suggested Articles
Why Gold Doesn't Disappoint Rick Rule
Investors Got It Wrong: The Latest Jobs Report And Rising Interest Rates Are Reasons To Own Gold
Silver and Gold: Shelter From the Storm
Could Gold Possibly Rise With Interest Rates?
About American Bullion
American Bullion, Inc. specializes in converting your IRA, old 401k, or other qualified retirement account to a self-directed IRA capable of holding physical gold coins and bars, known as a Gold IRA or Precious Metals IRA. We've pioneered a system to handle all the details for you, tax-free and hassle-free. Want to buy gold and silver and store it yourself, outside of your retirement account? Simple – we've insured and shipped millions of dollars' worth of gold, silver, platinum, and palladium to thousands of homes just like yours. As a U.S. Mint nationally listed dealer, we strive to be the best Gold IRA company in the industry and guarantee every transaction is fast, simple, and secure. See our American Bullion Reviews page for testimonials from our many satisfied clients.
—
Although the information in this commentary has been obtained from sources believed to be reliable, American Bullion does not guarantee its accuracy and such information may be incomplete or condensed. The opinions expressed are subject to change without notice.

American Bullion will not be liable for any errors or omissions in this information nor for the availability of this information. All content provided on this blog is for informational purposes only and should not be used to make buy or sell decisions for any type of precious metals.