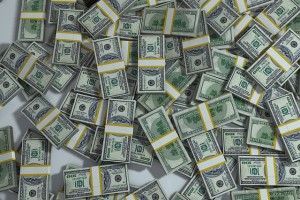 Sound money management is important for people of all ages and stages in life. Spending, saving, and investing wisely not only helps maintain a relatively high standard of living, but also makes it easier to achieve future financial goals.
This principle is even more critical for seniors who live on a fixed income, are retired, or are no longer able to work. The inability to go out and earn more money if current resources prove insufficient, along with the uncertainty about how long the money needs to last, provides very little room for financial missteps. That's why seniors in particular must avoid the following money mistakes:
Underestimating expenses: From rising healthcare costs to inflation, rent increases, and general price hikes, it's very easy to underestimate future expenses and overestimate how far retirement funds will go.
Falling for scams and fraud: Con artists are ruthless when it comes to exploiting seniors, which is why so many victims of scams and frauds are in the over-65 age group. Whether it's an email phishing scheme, a fake lottery prize, or a desperate plea for a wire transfer to help a long-lost "relative" in need, the result is always a seriously depleted bank account.
Gambling and/or playing the stock market: While spending an afternoon in front of a nickel slot machine or making a few stock trades based on hot tips might sound harmless enough, losses from such actions can quickly add up. There are no foolproof systems out there, so it's best not to get started.
Supporting adult children: It's okay for seniors with ample resources to offer occasional loans or gifts to adult children; however, it's important to draw the line at providing full financial support or bankrolling pie-in-the-sky business ventures or get-rich-quick schemes.
Being too conservative with IRA withdrawals: Just as spending too much too fast is a concern, so is being too conservative with IRA withdrawals. If you fail to begin distributions before the age stipulated in IRS rules or if the distributions do not meet minimum requirements, you will be on the hook for additional taxes.
Making occasional money mistakes is just part of human nature. The difference for seniors is that they don't have the same earning potential as younger folks or the sheer amount of time needed to recover from those mistakes, so the effects can be devastating. Therefore, to help ensure your Gold SDIRA and other retirement funds last as long as necessary, make it a point to avoid the common financial mishaps discussed above.
Although the information in this commentary has been obtained from sources believed to be reliable, American Bullion does not guarantee its accuracy and such information may be incomplete or condensed. The opinions expressed are subject to change without notice. American Bullion will not be liable for any errors or omissions in this information nor for the availability of this information. All content provided on this blog is for informational purposes only and should not be used to make buy or sell decisions for any type of precious metals.