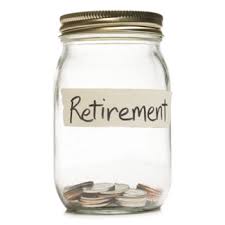 Conventional wisdom states that everyone should start saving for retirement as soon as they get their first "real" job, but this dictum is rarely followed. Instead, student loans, the down payment on a house, starting a family, and other ordinary financial obligations that crop up in your 20s and 30s take precedence over a retirement that is still many decades away. Then before you know it, you're in your 40s and panicking about your insufficient—or completely nonexistent—nest egg.
But even though it is late to start saving for retirement, it's not too late. There's still time to put away a nice chunk of change before heading into your golden years, provided you act on these tips right now:
Don't guess at the amount of money you think you'll need for retirement. Use one of the many free online calculators to come up with as specific an amount as possible so you have something concrete to aim for.
Develop a financial strategy that will allow you to hit your magic number in however many working years you have remaining in your career. If you don't have the knowhow to do this yourself, set up an appointment with a financial planner as soon as possible.
Open an IRA and make the maximum allowable contribution every tax year. If you have an employer-based retirement plan, such as a current IRA or a 401(k) from a previous employer, consider rolling it over into a Self Directed IRA for greater control and flexibility.
Diversify your retirement portfolio and hedge against paper currency depreciation by adding gold, silver, or other precious metals to your IRA.
Pay down high-interest debts, including credit cards, car loans, and your mortgage.
Despite being at peak earning power in your career, adjust your current lifestyle and scale back on spending so you can save more each month. Resist the temptation to get a bigger house or fancier car and avoid splurging on lavish vacations.
Review your insurance policies to confirm that you have adequate coverage for your family in the event of a debilitating illness or other catastrophe.
Waiting until you're 40-something to save for retirement is not an ideal situation, but is still manageable if you start now. So take the time to calculate how much money you will need, apply for a gold IRA through American Bullion, the Pioneer in Gold IRAs, and heed the rest of the advice listed above.
Although the information in this commentary has been obtained from sources believed to be reliable, American Bullion does not guarantee its accuracy and such information may be incomplete or condensed. The opinions expressed are subject to change without notice. American Bullion will not be liable for any errors or omissions in this information nor for the availability of this information. All content provided on this blog is for informational purposes only and should not be used to make buy or sell decisions for any type of precious metals.