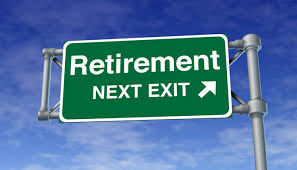 When creating your retirement plan, a crucial step is evaluating the various investment options. When choosing an asset class, it's important to consider your unique situation and goals. Everyone's portfolio will involve different investments that coordinate with their own timeline and financial needs. Understanding your needs and goals can help you choose the right types of investments. Here are three key questions you should ask yourself when choosing your investments.
How much time do you have before retirement?
A time horizon is the amount of time you have until retirement. It's a crucial consideration when you're choosing investments for your portfolio. The time horizon will help guide your decisions for the type of investment as well as the nature of the investment. When you have a longer time horizon, you can better adapt to fluctuations in value. Having a longer time horizon is also beneficial because it allows your investments to recover from any market downturns or company setbacks.
If you still have 20 years or more until retirement, you should consider a tax-advantaged account, such as an IRA. You can use that tax-sheltered account to invest in anything from stocks and bonds, to certain approved precious metals. As long as you don't make early withdrawals from the account all taxes on the gains will be tax deferred.
Once your retirement gets closer, you can change your portfolio by switching from risky investments (e.g. stocks) to safer fixed income investments (e.g. annuities). By making these less risky adjustments to your portfolio, you're able to keep some investments in the market while having liquidity for your living expenses.
How much money will you need for your retirement?
When determining how much money you'll need for retirement, you should first calculate your annual living expenses. These should include housing costs, monthly utilities, food and clothing, transportation, insurance, and other monthly bills. It's also helpful to include any anticipated extra costs, such as hobbies, traveling, and continuing financial responsibilities. After you calculate the amount needed, you should consider how much you're likely to accumulate before retirement. Knowing how much you'll need for retirement helps you decide which investments are the best options for your needs.
How much risk are you willing to tolerate?
Since all investments involve a certain amount of risk, it's important to diversify your retirement portfolio. By investing in a variety of assets, you can reduce risk and volatility if a particular asset doesn't perform well. A good method of diversification is to add a gold IRA to your portfolio. This is because gold tends to have an inverse relationship with stocks and other types of paper investments. When stocks decline in times of financial instability, gold acts as a safe investment that increases in value. Historically, gold is also an effective inflation hedge since its price tends to increase when the cost of living increases. With a gold IRA, you can ensure long-term value for your portfolio.
Although the information in this commentary has been obtained from sources believed to be reliable, American Bullion does not guarantee its accuracy and such information may be incomplete or condensed. The opinions expressed are subject to change without notice. American Bullion will not be liable for any errors or omissions in this information nor for the availability of this information. All content provided on this blog is for informational purposes only and should not be used to make buy or sell decisions for any type of precious metals.