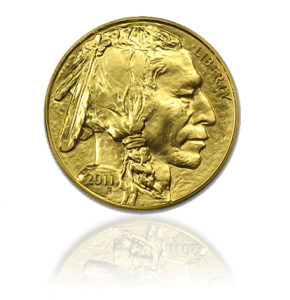 There has never been a better time to begin building a precious metals portfolio. When you consider gold and silver within the context of current geopolitical, economic, and financial events, the decision to buy is a no-brainer not just for today, or next month, but for years to come. Here's why:
Precious metals, as an alternative asset class, provide valuable diversification for your portfolio.  Historically, when other assets such as stocks, bonds, or currencies sell off, precious metals like gold and silver pay off.
Gold has always been the #1 safe haven in times of crisis (such as we have today).
When interest rates are low, below 2%, precious metals outperform. (Today we are looking at negative interest rates around the world.)
Gold is the only commodity that is also a currency. It has been in use for over 5,000 years.
The spot price of gold has increased by $217 over the past year, from $1,107 to $1,324 as of September 14, 2016.  That is an increase of 19.60%. Silver has done even better, posting a return over the past year of 31.86%.
Is it too late to buy?  Not at all.  Month by month, the case for gold grows stronger. In fact, many analysts see the price of gold reaching $5,000 an ounce over the next few years.
However, choosing the right way to invest in gold and silver is as important as making the decision to buy them in the first place. Gold and silver coins?  Gold and silver equities?  Senior mining stocks?  Junior mining stocks?  ETFs?
If wealth protection is your primary concern, then physical metals are the way to go.  In fact, everyone with some spare cash should get some direct exposure to precious metals by investing in physical bullion—bars, ingots, or coins. Gold is a storehouse of value in times of economic upheaval that can wipe out jobs, the stock market, and your retirement savings. Gold in particular is easy to buy directly and available in different sizes and weights.
If you're looking for the right way to invest in gold and silver, to learn how to develop a plan for a secure financial future with a self-directed Gold IRA, then contact American Bullion today.  Call us at 1-800-465-3472 and see how wealthy you may be when gold hits $5,000 and silver hits $100.
Although the information in this commentary has been obtained from sources believed to be reliable, American Bullion does not guarantee its accuracy and such information may be incomplete or condensed.  The opinions expressed are subject to change without notice.  American Bullion will not be liable for any errors or omissions in this information nor for the availability of this information.  All content provided on this blog is for informational purposes only and should not be used to make buy or sell decisions for any type of precious metals.