American Bullion, Inc. recently made a generous donation of food to the Ventura County Rescue Mission for its annual holiday feast held on Thanksgiving Eve. The event allowed needy families and individuals in the area to enjoy a warm Thanksgiving meal. Read below or see the full press release for more details!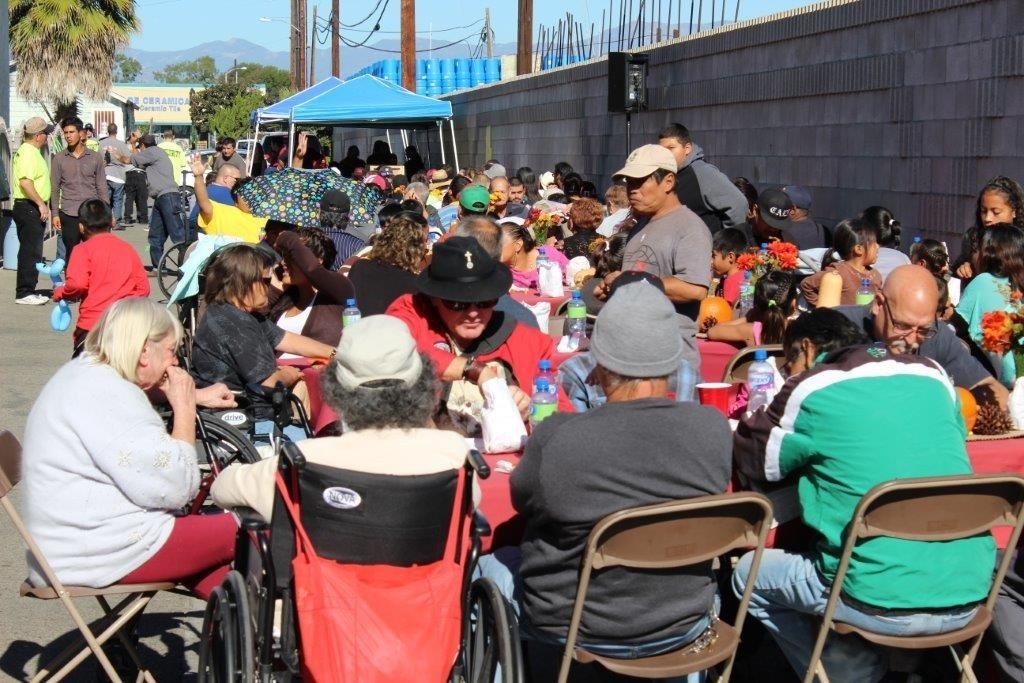 LOS ANGELES, Dec. 8, 2014 /PRNewswire/ — American Bullion, Inc. donated over $14,000 worth of food on Thanksgiving Eve for Ventura County Rescue Mission's annual holiday feast, where over 260 volunteers served 1,100 Thanksgiving meals to needy families and individuals.
Ventura County Rescue Mission (VCRM) is a local chapter of the Rescue Mission Alliance, a Christian non-profit organization that attends to the needs of the less fortunate in Southern California through emergency and long-term rehabilitation services. For more information, visit VCRM's website at www.vcrescuemission.org.
The food was much needed as an unprecedented number of guests attended the feast this year, requiring additional tables to be set up at the last minute.
VCRM Director John Saltee personally expressed his gratitude to American Bullion for the donation. "As Director of the Ventura County Rescue Mission I am very fortunate to see the donations come in, but rarely as big and as wonderful as your recent gift! I thank God for you for thinking of the poor and homeless, for this gift of yours will provide hundreds of meals…please accept my sincere gratitude for the American Bullion company's tremendous gift," he wrote.
This is the second time American Bullion has given to VCRM. In June, the company donated over 7,500 lbs. of food that helped feed over 700 people.
ABOUT AMERICAN BULLION
American Bullion, Inc. is a trusted leader in the industry of Gold IRA investing. The company specializes in helping convert existing IRA, former 401(k), or other eligible retirement plans to a self-directed IRA capable of holding physical precious metal coins and bars. With millions of dollars' worth of metals delivered monthly, American Bullion handles all paperwork and processing for each client, ensuring that every Gold IRA rollover is a tax-free and hassle-free process. To learn more about American Bullion, visit their website atwww.americanbullion.com.