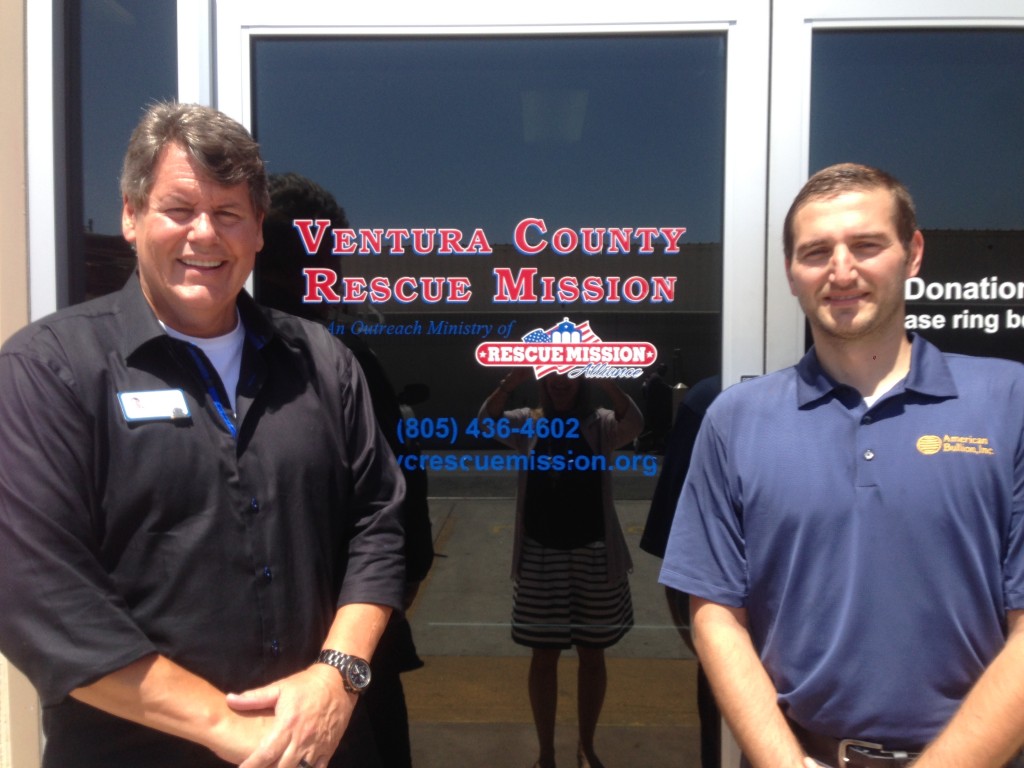 LOS ANGELES, June 30, 2014 /PRNewswire/
American Bullion, Inc. donated over 7,500 lbs. of food, expected to feed over 700 people, to the Ventura County Rescue Mission.
"It is because of organizations like American Bullion that Ventura County Rescue Mission is able to help the poor and less fortunate in our community," stated Suzanne West, VCRM's Community Relations Coordinator. "VCRM has been offering food and shelter in the Ventura County for over 42 years. In 2013 we served over 234,000 hot meals and provided 42,665 nights of safe shelter."
Founded in 1972, the Ventura County Rescue Mission (VCRM) is the longest standing year-round shelter for homeless men in Ventura County. They feed 300 to 600 needy people every day. Their website can be viewed at http://www.vcrescuemission.org/index.php/en/.
"Donating food to those in need is another way American Bullion is trying to give back to our community," said Orkan Ozkan, CEO of American Bullion. "American Bullion believes in the feeling of security, not just financially, and knowing that there is a meal waiting for you is the ultimate feeling of security."
About American Bullion
American Bullion is a trusted leader in adding gold and silver to individual retirement accounts. American Bullion specializes in helping convert existing IRA or eligible 401(k) plans into a self-directed IRA that can hold precious metals. With millions of dollars of metals delivered monthly, American Bullion handles the paperwork and processing for each client, ensuring that every precious metals rollover is a tax-free and hassle-free process. To learn more about American Bullion, visit http://www.americanbullion.com/.
View the full press release on PR Newswire.