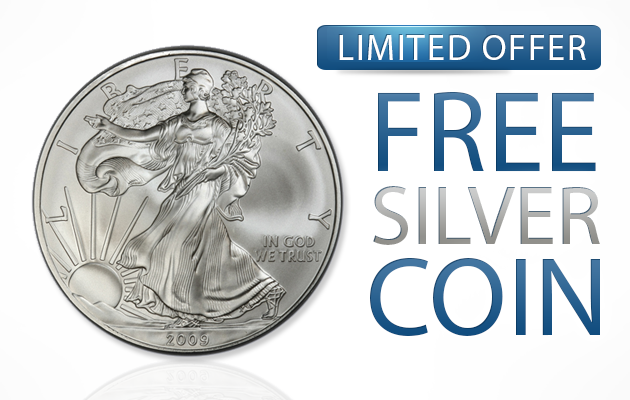 For a limited time, American Bullion is offering you the ability to receive a Free American Eagle 1oz Silver Coin when you open a new account and roll over a 401k or transfer an IRA into gold with American Bullion.
How it Works
To qualify, open a new precious metals IRA account with American Bullion and you will receive a FREE Silver American Eagle 1oz Coin. New accounts must have a minimum balance of $15,000 to qualify. Coin will ship when rollover or transfer is completed.
Claiming Your Free Silver Coin
To claim your free silver coin, call American Bullion at 1-800-326-9598 and mention code "SILVER COIN" to your precious metals specialist. 
Why American Bullion
American Bullion is the trusted expert in precious metals rollovers. We have assisted thousands of clients through the simple, secure and safe rollover process. All gold or silver IRA rollovers or former 401(k) transfers are tax-free and hassle-free.